It's often hard to find time to catch a breath, let alone take the time to sit down and think. We all have our schedules – work, family, sports – that keep us on the go 24-7.
Wouldn't it be great to have a place of private retreat, where we could go to not only hide from the world but take time out to contemplate the world? Our own little oasis, where we reconnect with the here and now?
Maybe you don't have a whole backyard for the task, but we've got some plants and containers that will help you build your own little slice of Zen. This article will help set you on the path to creating your own Mindful Garden Retreat in your own backyard. Take our advice, subtract and add what you need to due to space and budget. It's your garden. Hopefully we'll provide you with some ideas you can use going forward.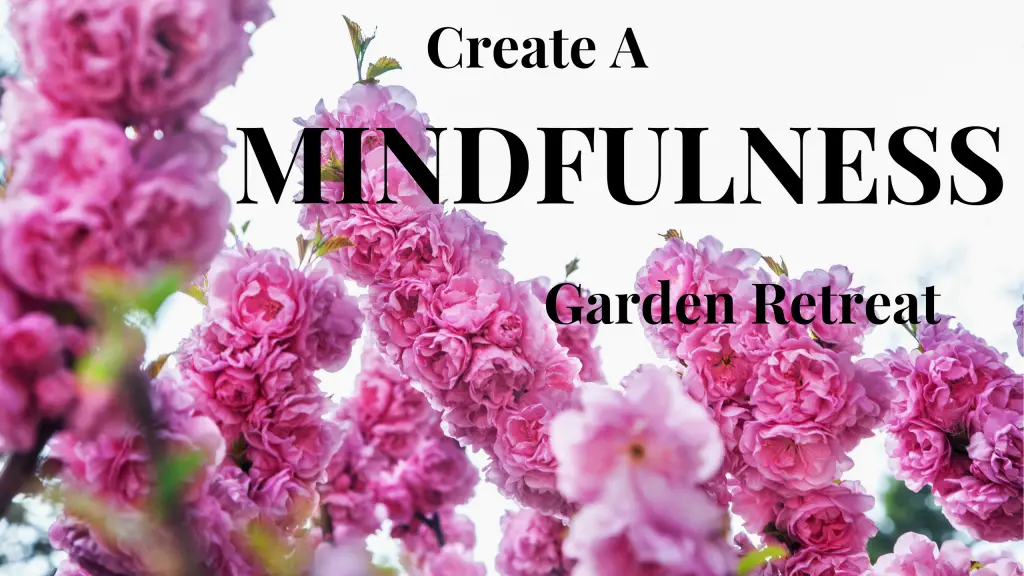 Keep the Neutral Spaces In Mind
Traditional Zen gardens are often long on stone and rock and shorter on greenery than the average American garden. We will be respecting both philosophies with our design.
To achieve a balance between the "cold hard" landscape around and your plantings, we need to include areas of visual 'resting' space. In traditional gardens, the lawn is called upon to provide that buffer. In our garden, an area of smooth pebbles can provide the similar, mind-calming effect. If you are feeling particularly motivated, rake the pebbles into a curved design – this will provide a subconscious suggestion of ripples on a lake.
Balancing Hard and Soft
A purely stone garden can seem cool and impassive to Western eyes. To counteract this, we need living 'forest' elements for vegetative relief. Retain the original concept by restricting them to focus on sculptural accents, rather than spreading them around too liberally. Static, clipped evergreens and low mounds of green moss provide sculptural form, while clumps of Festuca and sedge grasses offer swaying movement.
Choosing Our Pots
Containers provide an important transition between the garden and the house, so select them in line with the oriental influences of the contemplative courtyard. There is good selection of stoneware planters on the market, sometimes in celadon green, smouldering blue and mysterious plum. Alternatively, deep, burnedbrown raku glazes have the right weatherbeaten look for the effect you want to create. Stoneware is usually frost-proof, but do check.
Pots are sometimes made without drainage holes, making them suitable for water-loving species, such as papyrus grass or Marsh marigolds ( Caltha palustris). A water-filled stoneware bowl will provide a miniature 'pond' if there is no space for the real thing and a lovely vessel for floating beautiful cut blooms. Don't leave water in containers in winter if it is likely to freeze. Tall, oriental water jars look handsome in their own right — not needing a plant for adornment — and make an excellent sculptural statement set among foliage.
Sculptured Forms
Trimming and pruning play an important part in creating sculptural forms. While in the West we commonly use topiary shrub forms, such as box and yew, the Japanese prune conifers into symbolic shapes, often referred to as 'cloud pruning'.
Evergreen pine trees are revered as symbols of stability and endurance. The Japanese black and red pine are both available in dwarf cultivars and will stand up to the necessary training and pruning. Prostrate and pendulous forms of pines, such as those known as 'Nana' and 'Pendula', are ideal for sculpted courtyards, particularly in conjunction with gravel and rock areas. Sculptural subjects can also be found among other conifers, with the spruces in particular offering attractive dwarf forms.
Dramatic sculptural form can also be provided by the New Zealand tree fern with its bold, fibrous trunk and broad canopy of fresh green fronds. Although they are considered tender, these ferns frequently flourish in the shelter of a courtyard. If suitable climatic conditions for Dicksonia antamtica do not prevail, the Chinese fan palm, and the Mediterranean fan palm can offer a similar visual effect.
Planting With The Goal In Mind
This section will look at plants and small trees that you can add to your garden. These aren't for pots – rather these are full-time occupants in your mindfulness garden retreat. If you aren't quite ready to commit your courtyard to a full-time tranquil zone – that's ok. Just read through and maybe it'll spark some ideas for when the time is right.
A courtyard needs a strong base of evergreens to provide structure throughout the year but a selection of deciduous species will reflect the changing seasons. The deciduous trees that are most identified with the oriental spirit are the flowering cherries and plums. They often offer beautiful bark colors as well as a wonderful spring blossom.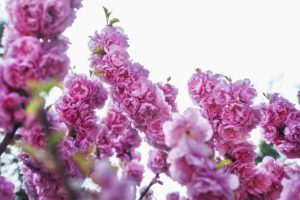 In fact, nothing represents the transition to spring as aptly as cherry blossom.  When you hear of Washington, D.C. and springtimne, what's the first though that comes into your head? Just one small tree, such as pure-white 'Shirotae', deep-pink 'Cheals Weeping' or scented, shellpink 'Takasago', is enough to lift the spirits after a long winter.
Space should be found for at least one elegant camellia, offering glossy, evergreen form with glorious blooms in spring. Rich double forms vie with extravagant singles boasting huge bosses of yellow stamens against petals of pure white, rosy pink and deep red. Dwarf rhododendrons and azaleas are important, too, for their kaleidoscope of late spring flowers.
Autumn is the other transitional period, when flowers fade, fruits ripen and leaves prepare to drop. At this time, the brilliant maples (Acer) come into their own. Invaluable are the myriad varieties of A. Palmatum, its deeply lobed foliage turning from bright, springtime green to vibrant tones of yellow, gold and red.
Plants that shiver in the breeze, creating dappled sunlight and evoking the natural landscape, fit perfectly into the contemplative concept. Statuesque bamboos, with their dense clumps of slender stems and wind-clattering leaves, make handsome screens or boundaries.
Ornamental grasses offer a similar effect of swaying stems and rustling leaves. Lower in height than most bamboo, they play an important role, both for edging paths and for making group statements. Miscanthus sinensis is a species that offers some of the most beautiful specimens, with fine, arching foliage and gleaming, feathery flower heads in late summer and autumn. Stripy leaved . 'Zebrinus', slender 'Gracillimus' and arching 'Kleine Fontäine' are just a few examples.
Backlight these delicate flowers by placing them somewhere where the sun can show off their form. For an airy effect, Molinia arundinacea  offer pink feather-like flowers on long, arching stems. For contrast, the Festuca glauca cultivars offer low hanging clumps of fine, bluish-grey leaves.  These look outstanding when planted in bunches in a sunny spot.
For a still pool of water, low-growing hostas offer a magnificent range of colors enhanced by their deeply veined leaves. Greens and blues are shot through with bright yellow.  Deep green is brightened with blasts of creamy white.  Ferns offer sculptural elegance as fronds unfurl to reveal deeply dissected soft, green leaves that deepen in tone as they develop. Water lilly are the true queens of the ball.  Use them liberally and often.
A Safe Spot Of Shelter
Providing a nice, calming place of shelter can finish off the mindfulness retreat. It can be used for sitting, meditating, yoga, or other activities.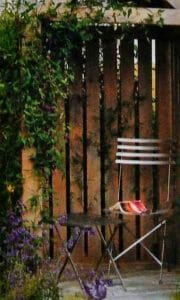 You may aspire to a Japanese teahouse and thereby introduce an impressive garden focal point. If' possible, site it beside a still pool, with the addition of a wooden deck cantilevered out over the water to bring you as close as possible to nature.
In classic Japanese style, the house would be constructed from beautiful timber posts and cladding, all sanded to a smooth perfection and furnished with a sloping roof and shady veranda. Cover the roof with overlapping wooden shingles instead of tiles and carry rainwater to the ground via delicate brass 'rain chains' in place of downpipes.
A less formal gazebo made of rough timber poles would be a shelter you could create yourself. To give it more of a weightless appearance, build it on a raised wooden platform secured in concrete foundations. Disguise the base structure with a dense perimeter planting of ornamental grasses to suggest a water meadow. Use weatherproof roofing sheets to keep out the rain and cover them inside and out with a simple thatch made from bundles of willows, reeds or brushwood. Ready-made bamboo screening, supplied in rolls, would be adequate to create side walls to give shelter from sun and light breezes, or fill the spaces with a denser screening material, such as wired heather matting.
Furniture should be selected to suit the style of shelter. Seating made from reclaimed timber and sawn planks would be ideal for the minimalist gazebo. If you'd like a more formal structure, choose long, low stone or wooden benches for a traditional 'viewing platform' style of seating.