The Best Pressure Washer Reviews – Electric and Gas Power Washers!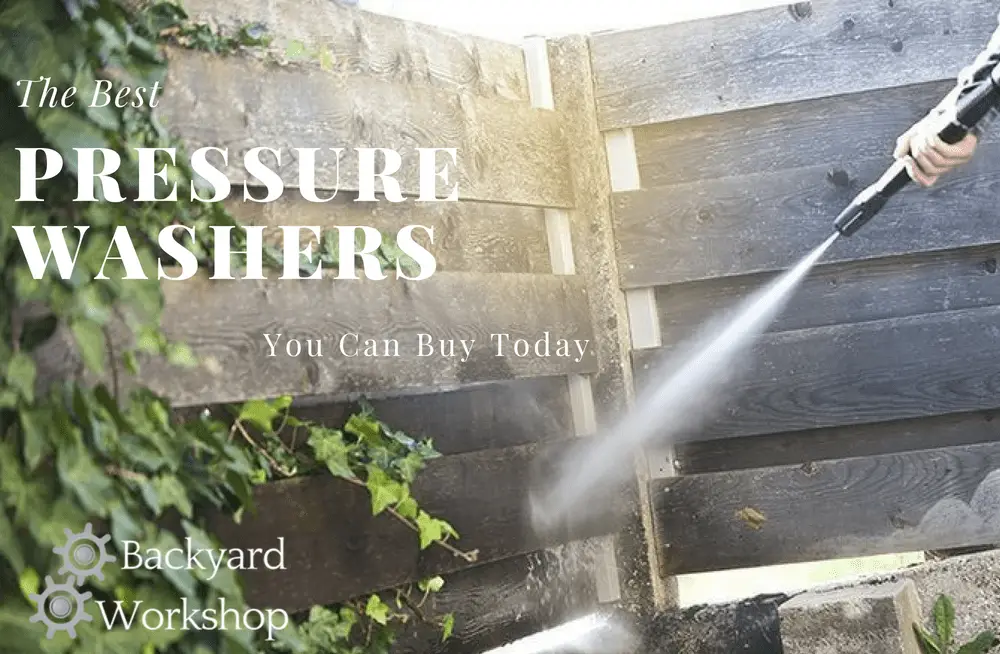 Summer is a wonderful season, but warm weather can bring with it quite a bit of mess.  If it's not Mother Nature or birds – it's the man-made mess that comes from a spilled drink on the patio. Regardless of the cause,  a good pressure washer comes in handy when you need to quickly take care of outdoor problems.
The best pressure washer for you isn't likely the same one for me.  You need to take into account your own personal environment and needs when you are shopping for a power-washer.  Hopefully this guide will help you to that end.
The size of the machine should be one of your main priorities. This is due to the fact that the size of the machine can influence its productivity. When deciding on the size, think about your budget as well as the workload that you have to handle. Most importantly, you need to consider the power source of the appliance. The best pressure washers can be powered through electricity or gasoline. Listed below are some electric and gasoline-powered pressure washers which you can take into consideration.  We've included our top pick in each category right here in case you are in a hurry.  If not, please take a look at our buying guide and reviews below.
Our Top Two Picks – Electric and Gas Power Washers:
Our Electric Power Washer Best Choice
Our Pick For Best Gas Power Washer
Product Name
Sun Joe SPX3000 2030 Max PSI 1.76 GPM 14.5-Amp Electric High Pressure Washer, Cleans Cars/Fences/Patios
Generac 10000006882 GPW 2900PSI Power Washer SPEEDW, 2900 PSI, Black & Orange
Our Electric Power Washer Best Choice
Product Name
Sun Joe SPX3000 2030 Max PSI 1.76 GPM 14.5-Amp Electric High Pressure Washer, Cleans Cars/Fences/Patios
Our Pick For Best Gas Power Washer
Product Name
Generac 10000006882 GPW 2900PSI Power Washer SPEEDW, 2900 PSI, Black & Orange
Electric Corded Pressure Washers
Electric pressure washers are useful for light projects such as cleaning outdoor furniture and car washing. These pressure washers are powered through electricity since they are directly connected to a power socket through a power cord. When compared to gas models, electric pressure washers are considered to be highly functional. They are lightweight, quiet and easy to start. While using an extension cord can be inconvenient during certain tasks, do know that some electric pressure washers include built-in cords. Although these machines are unsuitable for heavy-duty tasks, they have proven to be more flexible and convenient than gasoline pressure washers.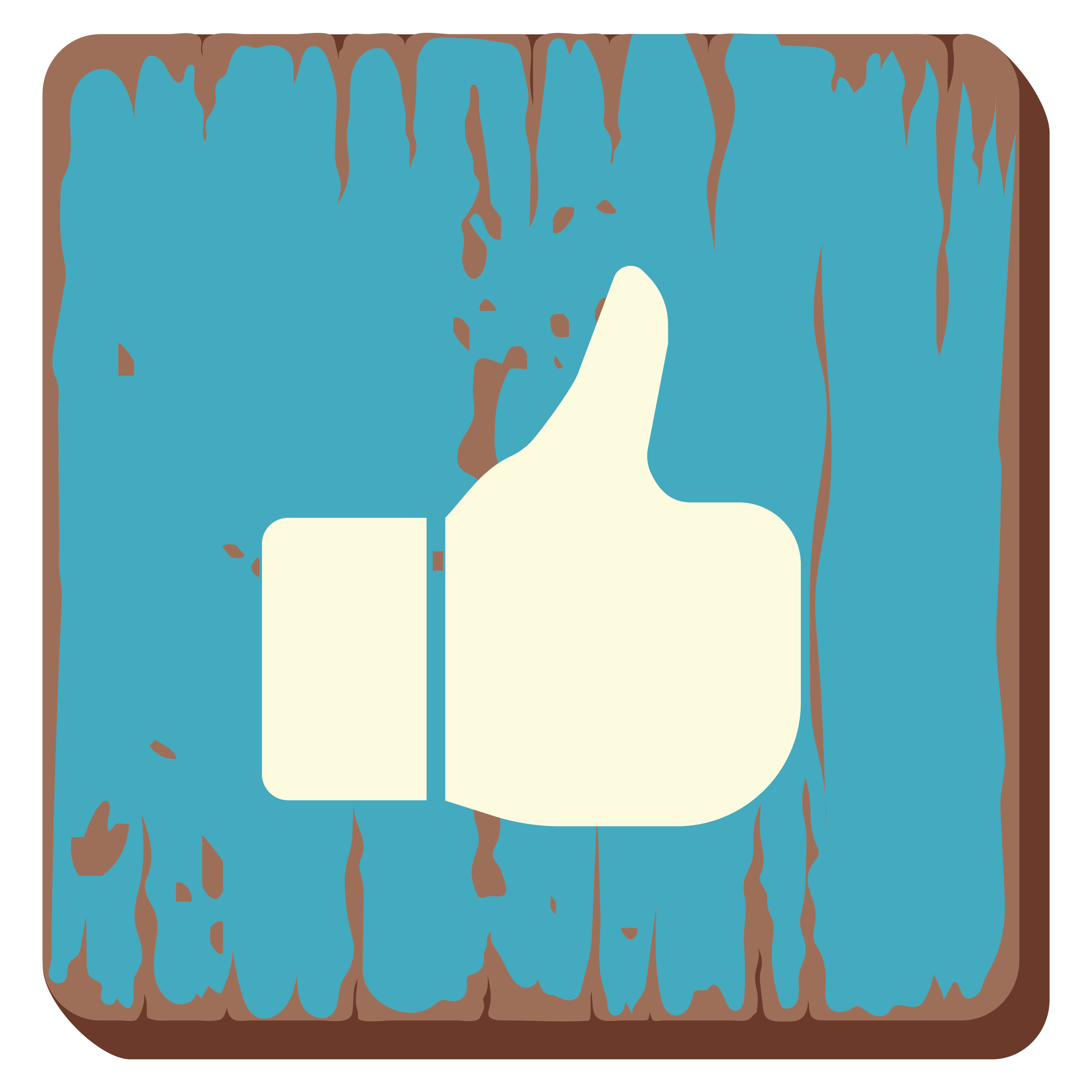 Good
Beginner Friendly: These machines can be started with a flip of a switch.
Environmentally Responsible: Electric pressure washers do not create fumes or smoke
Lightweight: Electric power washers are usually lighter than their gas-powered counterparts.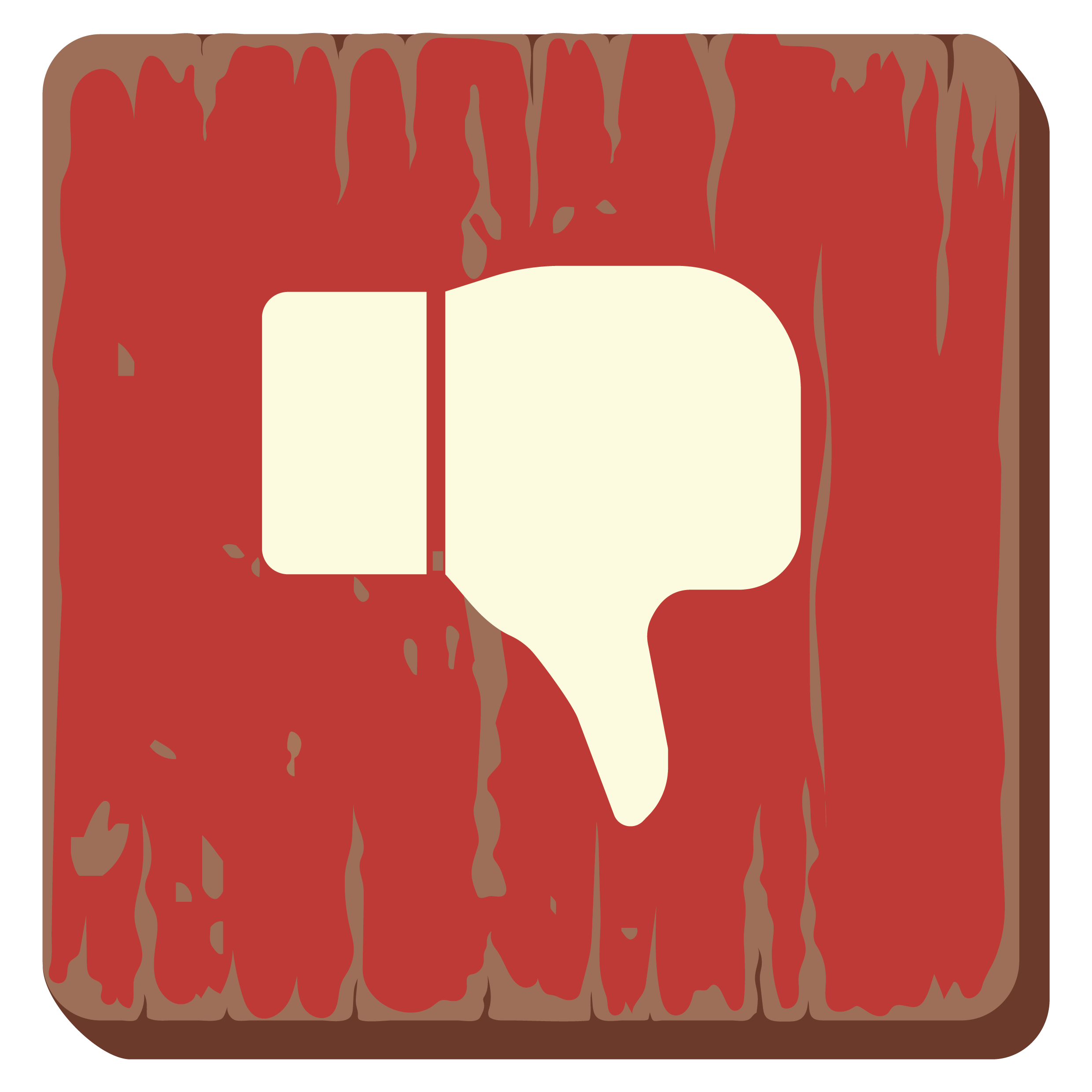 Bad
Limited Mobility: Since you need to remain plugged into an outlet and power cord to run the induction motor, you are limited in where you can use the device.
Restricted Usage: Most electric models are less powerful than the average gas-powered washer. For most homeowners, this won't be a problem since the electric models are good enough for most tasks.
Our Best Electric Pressure Washer Picks
Sale
Top Overall Pick: Sun Joe SPX3000 2030 14.5 Amp Electric Pressure Washer
Questions, Text 563563 to chat directly with a Sun Joe expert
POWERFUL: 14.5-Amp/1800-watt motor generates up to 2030 PSI (at initial discharge per CSA internal pressure testing) and 1.76 GPM (with nozzle open at minimum pressure) of water flow
VERSATILE: Tackle a variety of cleaning tasks: homes, buildings, RV's, cars, trucks, boats, decks, driveways, patios, lawn equipment, and more. With two 0.9 L onboard detergent tanks, removable tanks carry and store different types of detergent to simultaneously tackle different cleaning projects.
TSS (Total Stop System): Automatically shuts off pump when trigger is not engaged to save energy and prolong pump life.
This electric pressure washer enables you to get your jobs done quickly and easily. The powerful 14.5 Amp motor provides enough force to wash off all the dirt, grease, and grime from your premises. The machine is not only a high performer, but it looks great too. The colorful external appeal of this machine will surely make it stand out in your garage. Moreover, this washer will be effective in both summer and winter. This means that you can keep your home neat and tidy all year round.
Two Roller Wheels
This is one of the beefier electric washers available today. Normally the weight might be a problem, but thanks to the two roller wheels the machine can be easily moved around. The wheels are durable and shouldn't give you trouble for the life of the washer.
Enhanced Safety
The Sun Joe SPX3000 utilizes the Total Stop System, which is a  great modern feature developed to ensure user safety. If the trigger is not connected to the hose adapter, the system will automatically stop the pump from working. Furthermore, the spray wand holder includes a long wand to prevent the user from getting hurt by higher psi water.
User Convenience
This machine includes five spray nozzles which enable you to clean surfaces quickly. The two detergent tanks come in handy when moving it from place to place.  When cleaning a car, you can use the 40 degree nozzle to see great results. On the other hand, if you are cleaning some tiny and specific off your drive, for instance – you can utilize the 15 degree spray nozzle to easily remove the dirt through the strong water flow.
Sale
AR Blue Clean AR383 Electric Pressure Washer 1900 PSI, Nozzles, Spray Gun, Wand, Detergent Bottle & Hose
OUTDOOR CLEANING POWER: Make quick cleaning jobs of decks, patios, siding, driveways, outdoor furniture, cars, trucks, RVs, ATVs and more.
ATTACHMENTS INCLUDED: Professional-style pressure washer gun, 2 different pressure washer wands, 20 foot high pressure hose, 14 oz. detergent bottle and 2 high pressure quick change wands with pressure washer turbo and variable nozzles. Hose diameter: 0.25 inch
ENVIRONMENTALLY FRIENDLY: Conserves water by using 80% less water with 40% more power than a standard garden hose. Quieter than gas engine models.
EASY TO ASSEMBLE: Pull it out of the box, insert the hose reel and attach the handle. Connect the high pressure hose and garden hose. Plug the GFCI to a 3 prong outlet with a ground. Pull the trigger to start cleaning.
The AR383 is a pressure washer which is compatible across various surfaces. Whether you are cleaning wooden, concrete or stone surfaces, this machine will enable you to get rid of the dirt, mold, and moss without any hassle. The 13 Amp motor and the tri-axial plunger pump enhance the durability and reliability of this electronic pressure washer to a greater extent. This machine is not only easy to use, but it has high tolerance standards as well. If you are looking for a long-term performance and professional-level cleaning, you are looking at the right product.
Versatile Performance
As mentioned before, this machine can be used across multiple surfaces. Whether you are cleaning your outdoor furniture or pet cages, this machine will prove to be highly useful. Although most electric pressure washers are only suitable for smalls-scale projects, this machine can be used for clean outdoor surfaces and equipment as well.
Quick Assembly
Through the quick connects, it is possible for you to assemble your pressure washer quickly and easily. The pressure hose, the turbo lances, and other gadgets may be fitted together without any hassle. Moreover, some of these features can be adjusted during the assembly to fit your personal requirements as well.
Easy Transportation
Although this machine is connected to an electric cord, it can still be moved around without much difficulty. Since the machine weighs no more than 27 pounds, mobility would not be an issue. Moreover, the machine comes with a trolley that makes transportation an even simpler task.

This particular electric pressure washer is known for its impressive versatility. You can use this machine to clean your home, vehicle, lawn equipment, and many other features with remarkable ease. The effortless setup and the convenient auto-shutoff pump make the machine highly maneuverable and convenient for the user. Moreover, despite being an electric machine, this pressure washer can tackle heavy-duty projects as well.
Incredible Power
The motor makes the machine a highly powerful one. This high power enables the machine to spray water at a pressure of about 2200 PSI. This sort of pressure will be definitely useful in removing loose paint and tough dirt from any surface.
Simple Operation
This machine includes five interchangeable quick-connect nozzles and a copper-connected gun hose to enhance the maneuverability. These simple little gadgets enable you to assemble the machine in less than a minute. Even if you do not have a garden hose, you can use the self-suction feature to utilize standing water.
Turbo Spray Wand
Through this wand, you will be able to clean hard-to-reach areas such as the undercarriage of your vehicle. The wide availability of nozzles enable you to stream the water pressure according to the type of the surface.
Although this machine is powered by electricity, it is known for its high-power quality. This pressure washer is equipped with a TSS trigger gun to enhance user safety. The brush motor of the machine also automatically shuts off when the trigger is released. This not only further increases your safety, but enhances the longevity of the machine too. The machine also includes a number of accessories such as an adjustable nozzle and a spinning patio cleaner to improve user experience. The FORCE 2000 also includes a foldable handle and attached hose reel to prevent the hose from kinking.
Impressive Accessories
If you are looking for a pressure washer with all the necessary bells and whistles, this is what you should opt for. Although the machine is powered by electricity, it is as powerful as a gas model. This is mainly due to the inclusion of the 3000 PSI power boost. The spinning patio cleaner is yet another impressive accessory that enables you to remove dirt and debris from your driveway or patio more efficiently.
User Safety
Apart from the TSS technology and the brush motor that automatically shuts off, the FORCE 2000 also includes a number of other features to enhance user safety. The machine includes a GFCI plug and an automatic safety valve to as a standard safety precautions.
Durability
The machine includes a number of great features that enable it to perform in the long term. The brush motor includes a thermal sensor that prevents the machine from overheating. If you overuse the machine, you will be immediately notified through this thermal sensor.

This corded electric pressure washer is one of the most innovative creations of GreenWorks. The high efficiency of the machine enables you to clean your yard quickly and easily. This product is not only reliable, but it is safe and easy to use as well. Although it cannot be used for heavy-duty tasks, it performs exceptionally in lighter tasks. Apart from its impressive performance, the machine also has a visually pleasing exterior design.
Compact Design
This machine is portable, lightweight, and compact. Since it weights no more than 17.5 pounds, you will be able to carry it around without any hassle. Although it looks small in size, the machine can last for a long time.
Versatile Performance
The GPW1501 is suitable for a number of small-scale cleaning such tasks. You can use it to clean your vehicle, windows, decks, floors and other areas of your house. The water flows through with a pressure of 1500 PSI and therefore can remove all the dirt and debris off any surface.
Adjustable Features
Some of the features included in this machine cannot be adjusted according to your convenience. It has 0, 25 degree and 40 degree angle Quick Connect Nozzles to accommodate the needs of any cleaning task.  It also comes with a "soap blaster" attachment to push soapy water farther than standard tips.  Moreover, the machine itself can be used vertically or horizontally according to your cleaning requirements.
Gasoline Powered Pressure Washers
These pressure washers are powered by gasoline. This makes them highly suitable for large-scale tasks such as cleaning decks and second-story exteriors. Apart from the high-powered efficiency, these machines also offer greater mobility. Since they do not have to connect the machine to a power outlet, these gas pressure washers can be used in any place of your choice. Although gasoline-powered machines have an inconvenient manual pull-start feature, most of the current models include an electric start to increase user convenience.
However, one disadvantage of using gasoline-powered pressure washers would be environmental pollution caused by these machines. They can easily result in carbon emissions and fumes. Thankfully, these environmental concerns are being efficiently tackled through the use of modern technology.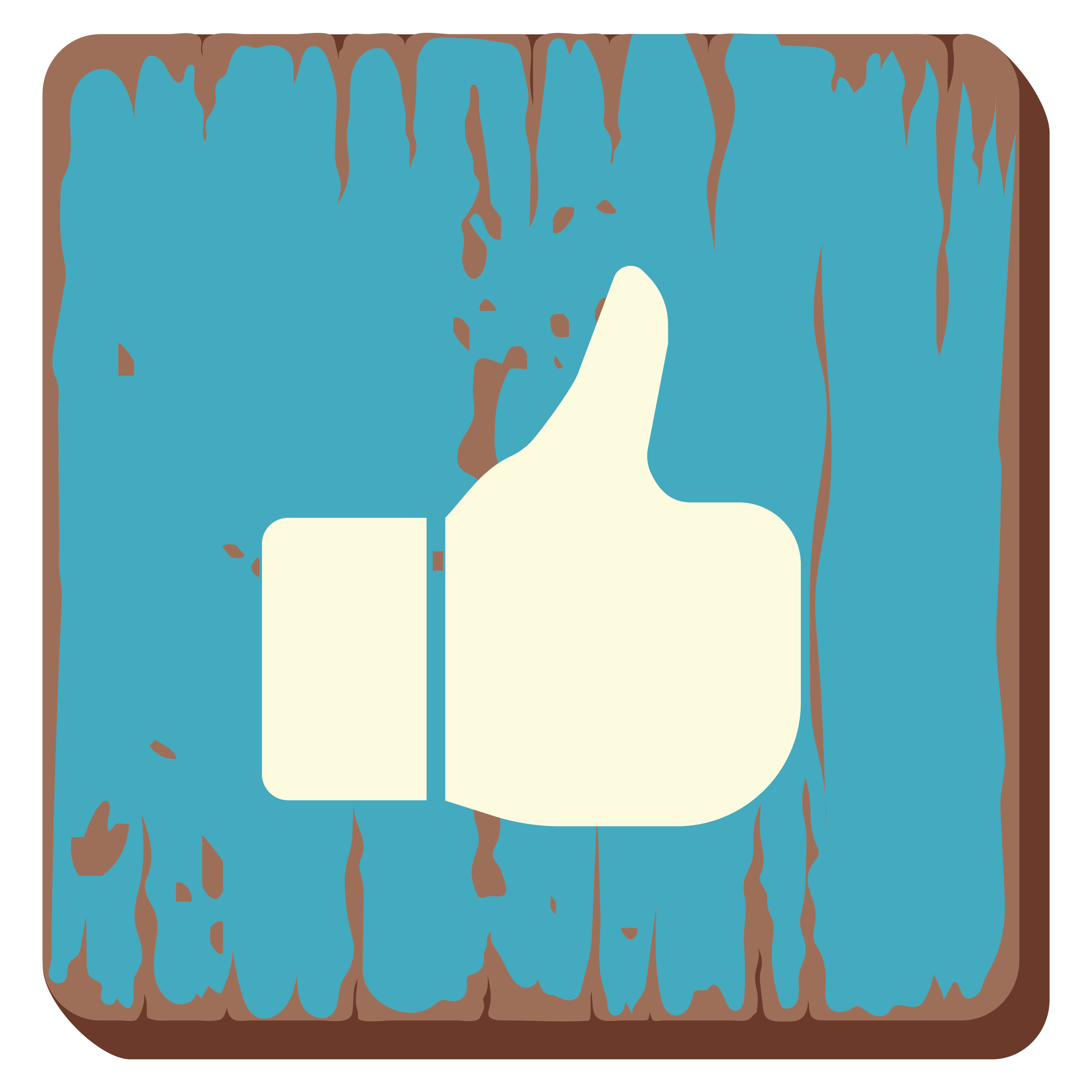 Good
High Power: These can be used to perform large-scale tasks that require a lot of power and higher pressure.
Easy Mobility: The absence of an electric cord enables the user to operate the machine freely.  You'll usually find large wheels on these models.
Versatility: Gas models can be used for large and small-scale projects.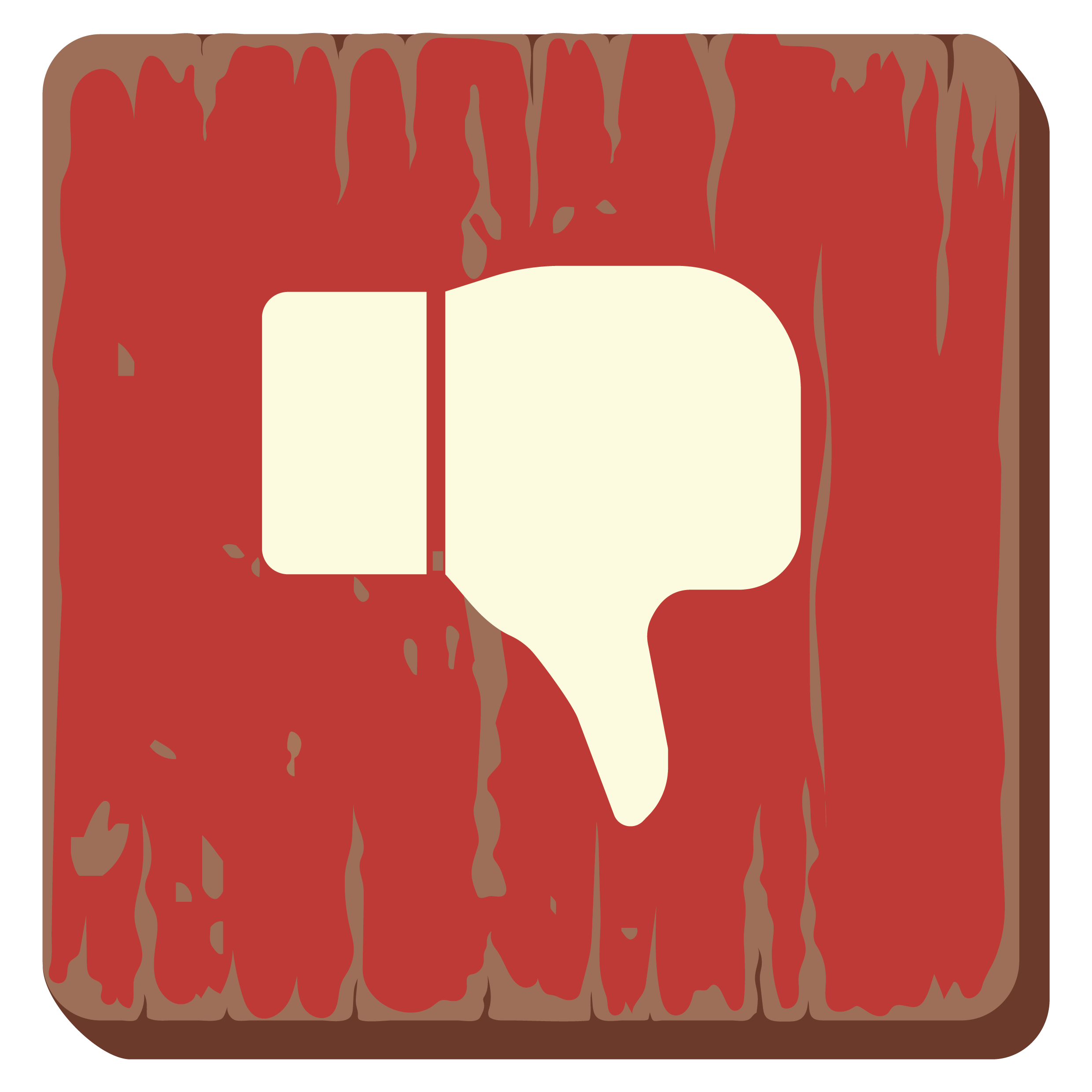 Bad
Pollution: The usage of such machines often results in greater carbon footprint
Frequent Maintenance: The user will have to clean the engine on a regular basis
Top Gasoline Powered Pressure Washer Choices
Our Top Gasoline-Powered Pick
Clean smarter; Clean up to 50% faster
Attachments included: Turbo nozzle removes dirt and grime 30% faster and soap blaster sprays soap 3x farther
Generac 196cc OHV engine delivers maximum cleaning performance
Includes 25 feet high pressure flex hose (kink resistent, non-marring) and 4 quick-change nozzle tips: 0 Degree, 25 Degree, 40 Degree and soap
If you are looking for a pressure washer that can do every job, this is your top choice. This machine is powered by gasoline and therefore can be used for heavy-duty cleaning tasks. The 196cc engine and the 2900 PSI (pounds per square inch) water output give this machine plenty of force to handle most household tasks. Generac is known for high-quality products, and this machine is no exception
Easy to Use
Although the machine is slightly larger than the average washer, it is really a cinch to transport. It is equipped with 11-inch run-flat large wheels which you will like when it comes time to move it from one place to another easily. Since the machine isn't restricted to being plugged in to an outlet, you can move around and use it wherever you want without any restrictions.  The spray gun and high-pressure hose put out some powerful pressure!
Impressive Versatility
This washer can be used for both small and large scale cleaning tasks. Therefore, the pressure washer accommodates three different types of nozzles – o, a 25-degree and a soap nozzle spray tips. This way, you can efficiently use the machine for any task of your choice.
High Level of Control
The Generac SpeedWash 6882 includes a control panel that enables the user to adjust the machine according to his or her personal requirements. You can choose a cleaning mode that will enable you to get the job done perfectly.
SIMPSON Cleaning PS3228 PowerShot Gas Pressure Washer Powered by Honda GX200, 3300 PSI at 2.5 GPM, Black
HONDA GX200 engine w/ Oil Alert provides powerful clean for years (includes 3-year engine warranty)
AAA Industrial triplex plunger pump w/ PowerBoost Technology provides consistent water flow and pump bypass mode for pump protection
5/16 in. x 25 ft. MorFlex hose is non-marring, kink and abrasion resistant, and equipped with threaded fittings
Welded steel construction frame and 10" premium pneumatic wheels for easy transport, set-up and load
This particular gas model was specifically designed to meet the needs of a cleaning pro. Although the machine is extremely compact for a gasoline-powered pressure washer, it is as powerful as any other model of its class. Whether you are using it for graffiti removal or deck cleaning, you can be assured that the machine will be of great use. The triplex plunger pumps and the Honda GX OHV engines are the main reasons for this powerful performance.
High Maneuverability
It is incredibly easy to use. Despite its weight, it can be easily moved around, transported, and set-up. Even if you are using this machine for heavy-duty cleaning, you will be able to complete your task without much hassle.
Eco-Friendly
The engine in this power washer is specifically designed to reduce the impact on the environment. Emissions are nowhere near what older models pumped out, back in the bad-old days.
High Performance
The AAA pumps include PowerBoost technology that enables you to use the nozzle with high pressure. This high-pressured water flow enables you to get rid of all the dirt and debris off your premises. Since the engine is designed to perform efficiently in the harshest of environments, you need not worry about performance quality.
This best gas pressure washer is suitable for light and heavy-duty cleaning tasks around the house. This machine has capable of generating enough power to clean any surface of your house without much difficulty. Furthermore, this robust machine includes a foldable handle that enables you to use the pressure washer according to your convenience. This adjustable feature allows you to store the machine without consuming too much space as well.
Incredible Power
The Honda engine is one of the biggest strengths of this machine – it can pump out over 2700 PSI. Moreover this engine is quieter than older models- one of the reasons why it's so popular.  This means that you should be able to clean your home without annoying your neighbors while keeping down the gallons per minute worth of water you need to use.
Lightweight Design
While still not-exactly light-weight, it isn't particularly heavy for a gasoline-powered model. When compared to other products in the class, the G 2700 is comparable to others in handling.
Convenient Usage
Although the machine is powered through gasoline, it is surprisingly easy to use. The machine includes two rear tires which provide you with the mobility to move the pressure washer around without much difficulty. It also includes an easy access storage areas in which you can safely store your cleaning supplies.
The Best Pressure Washer – Conclusion
When purchasing a pressure washer, there are a wide range of options you can choose from. It is important that you compare your options carefully in order to choose the right one. Reading pressure washer reviews will enable you to get a better understanding about the products and thereby will enable you to make a wise decision. Most importantly, you need to consider the compatibility between the product's features and your cleaning requirements. Whether it's one of our recommendations, or say the Simpson that just missed the cut – what works for you the customer is most important.  This way, you will able to choose the most suitable pressure washer in the market.
Prices and availability are accurate as of 2022-05-23 at 04:07 CST - Details