The Best Leaf Blower Vacuums Available Today – Reviewed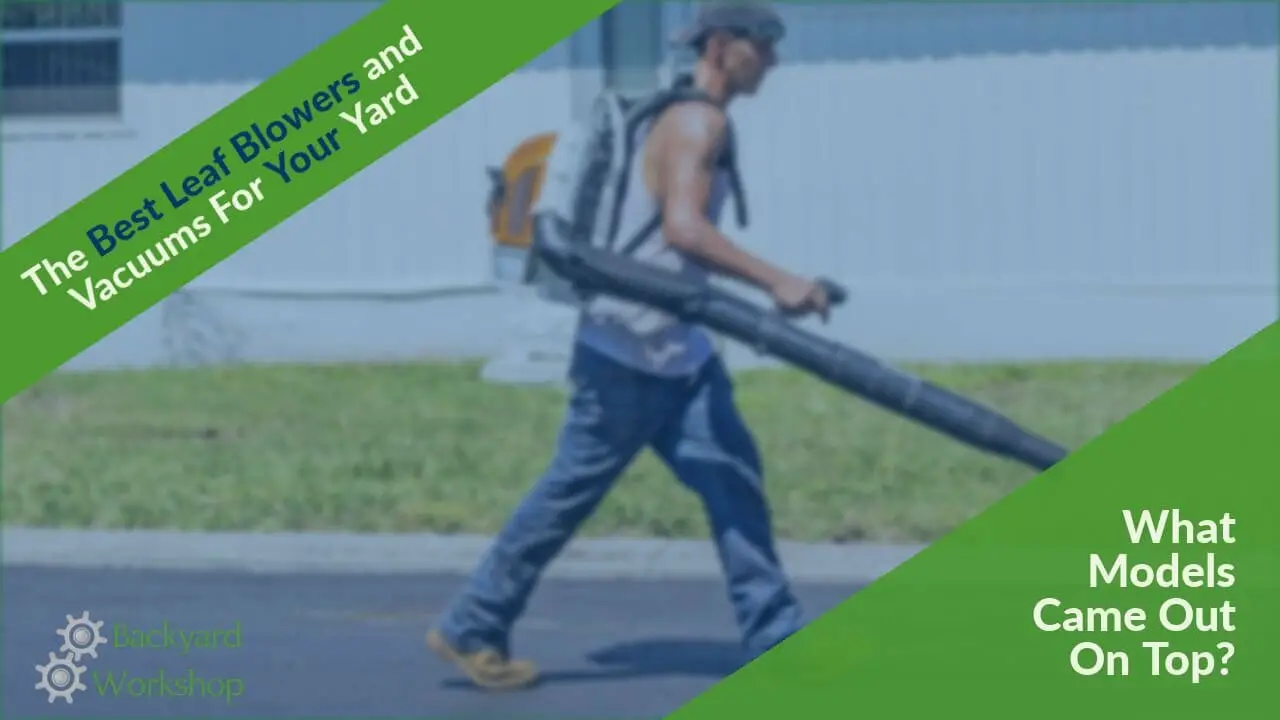 As fall arrives, it's time again to begin the ritual of clearing the leaves from our yards and driveways.  Rakes are ok, but to do the job faster and more thoroughly you'll want a vacuum/blower for the job.   The best leaf blower for your yard is one you will use often – not just during the fall leaf cleanup season. These machines are extremely helpful all year long since they can be used for more than simply blowing away fallen leaves.
There are many different brands and models on the market. This guide will help you decide what type of blower will work best for your particular needs. Jump to our buying guide or check out our recommendations below.
Types of Leaf Blowers & Vacuums: Battery, Gasoline, and Corded Electric
The types of leaf blowers can be primarily distinguished by their power sources. They can be powered by electricity, gasoline, or a battery. Here are how the three different types of leaf blowers work:
Battery Powered
Gas Powered
Electric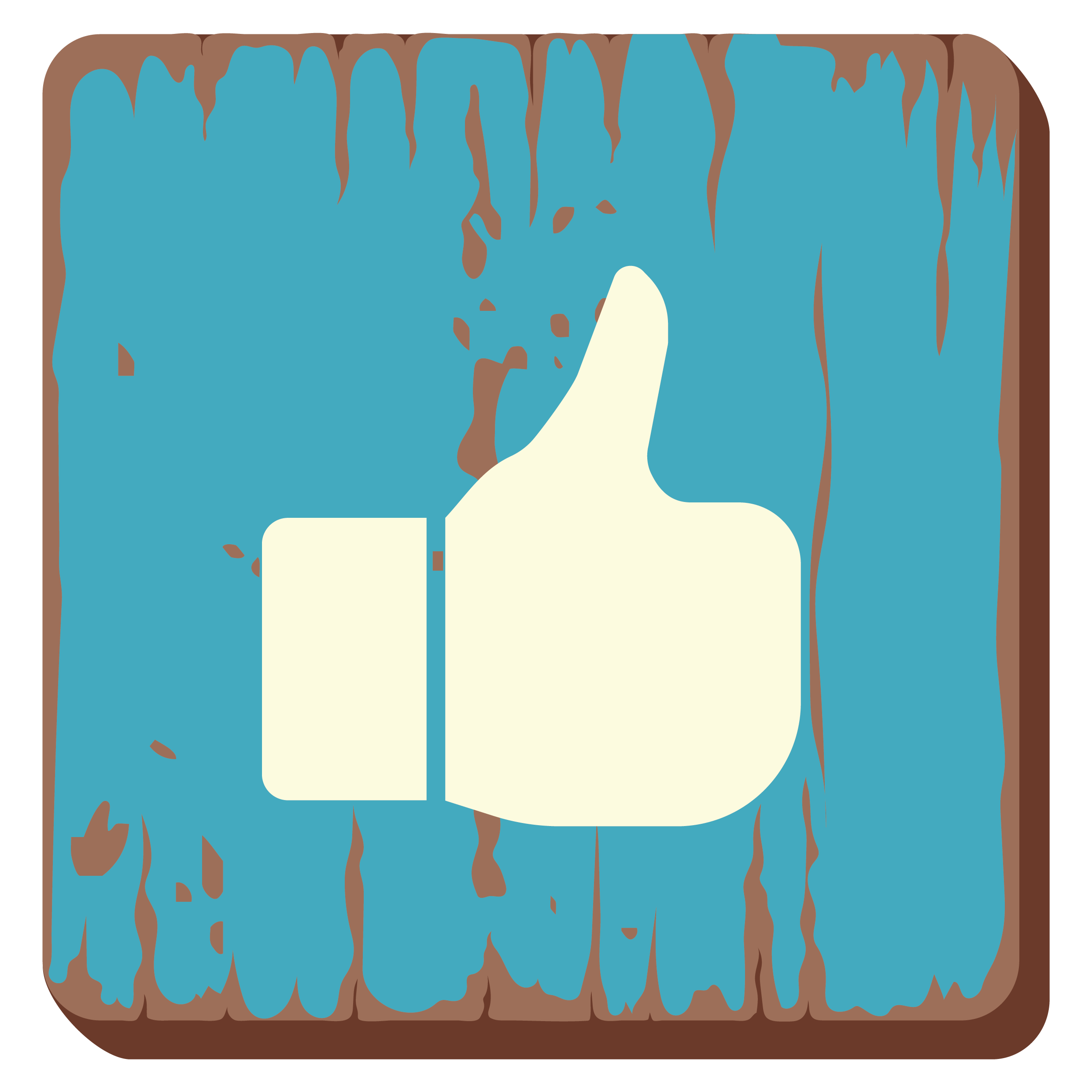 Good
Battery powered leaf blowers are portable machines that have electric motors driven by Lithium Ion batteries. You are allowed to freely move around your yard as there is no cable holding you back.  To start, you just plug in a charged battery, hold down the trigger, and away you go.  They are lighter than gas-powered models. Another nice feature is the lack of emissions. You won't produce any fumes using these models. While power used to be a big negative, newer, higher-voltage models rival 2-cycle gas powered blower vacs.  Finally, electric models are quieter than their gas counterparts.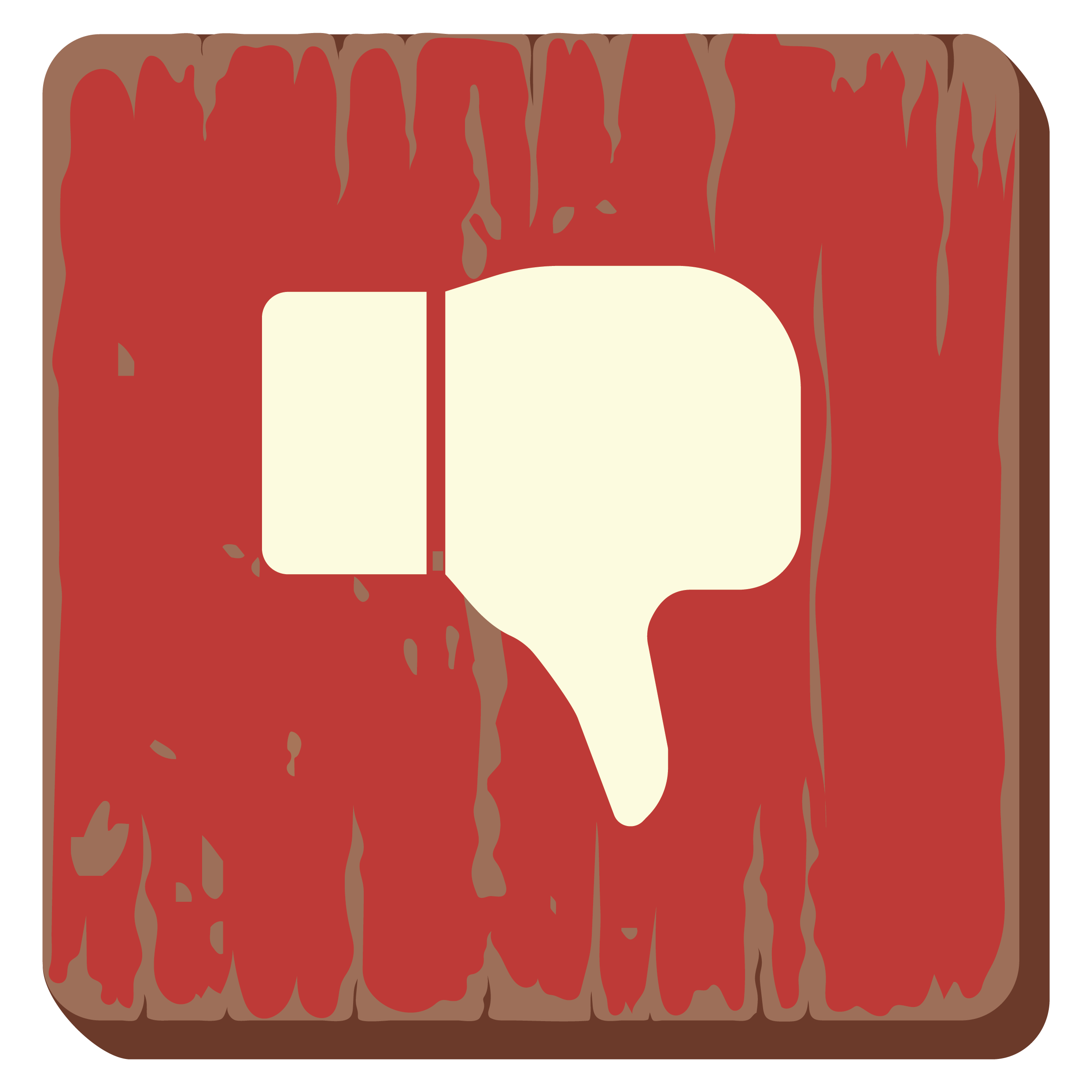 Bad
On the downside, battery-powered models won't run continuously as long as either gas or corded electric models. In addition, not all battery-powered leaf vacuum mulchers can match the power of similarly-priced gas-powered ones. The newest, higher-volt models are making progress towards pricing parity.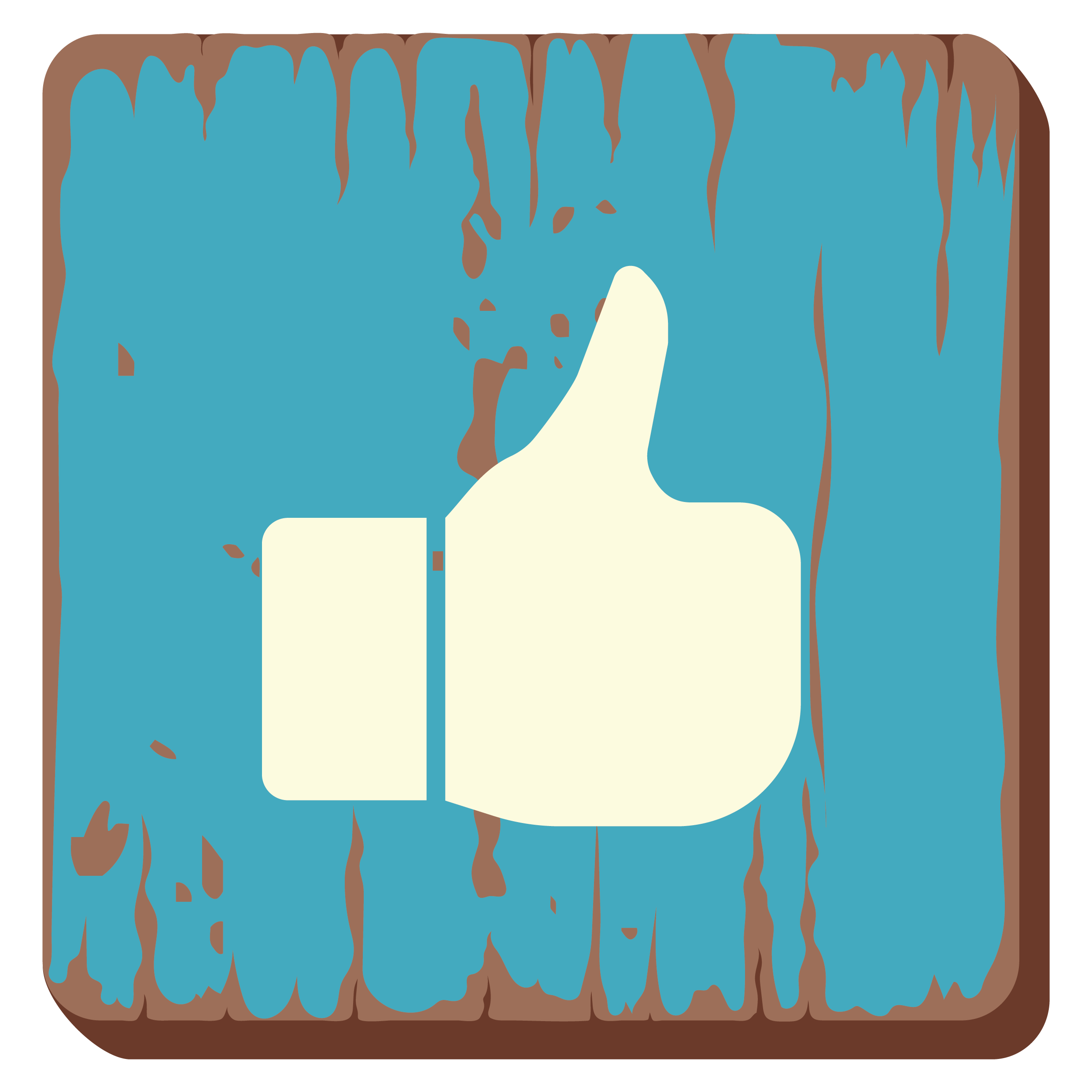 Good
Gas leaf blowers are known for their high-power blowing ability. They are able to move a lot of leaves in a short amount of time. There's a reason most professionals use gasoline-powered backpack blower-vacs. The lack of cords or limited battery power mean you can cover a larger area more efficiently with a gas-powered model.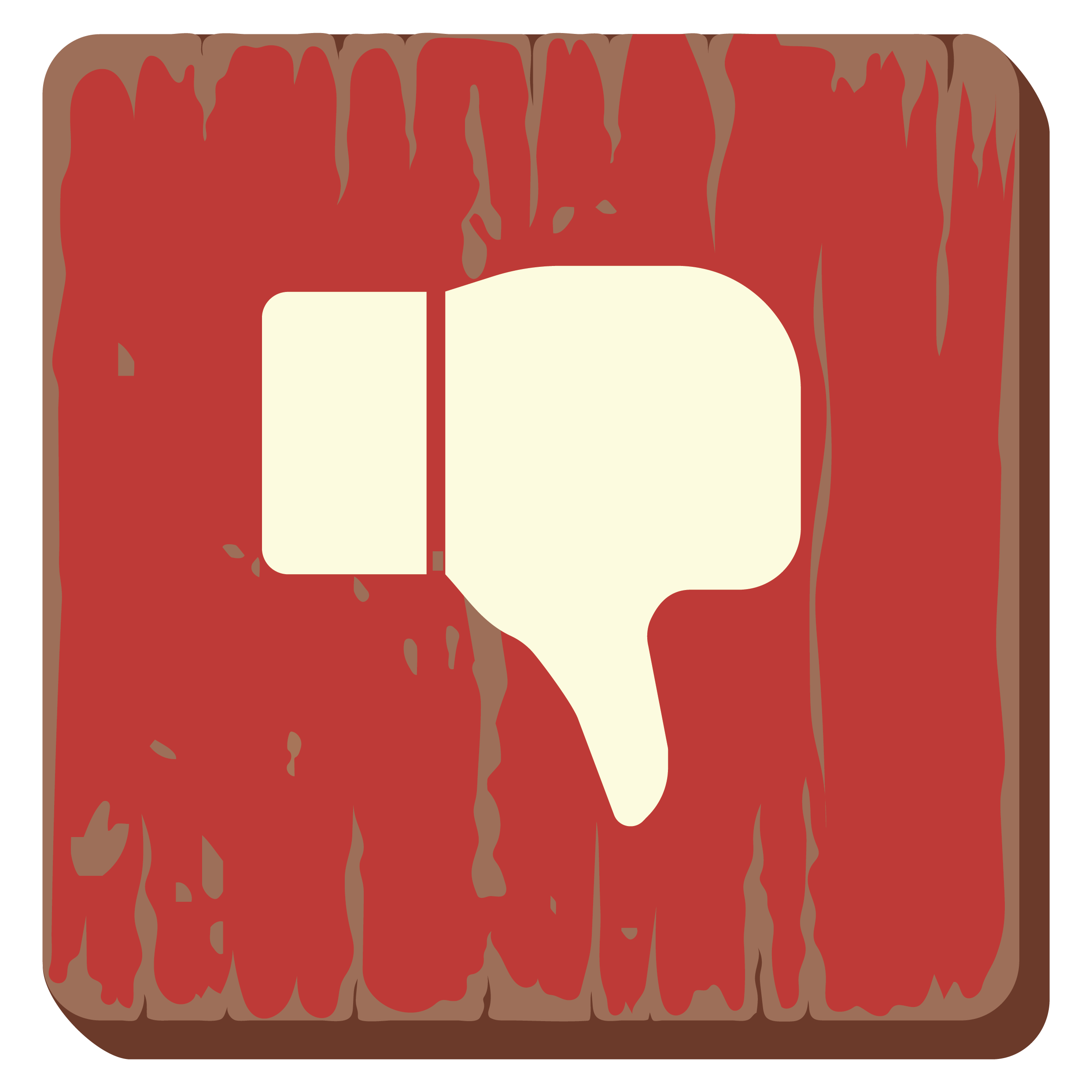 Bad
On the downside, gas leaf blowers are
loud
, give off noxious fumes, and in general are heavier than either of the electric-powered types. They also require maintenance – both during the cutting season and to get ready to put the tool into storage. Neither electric-powered model types have that requirement.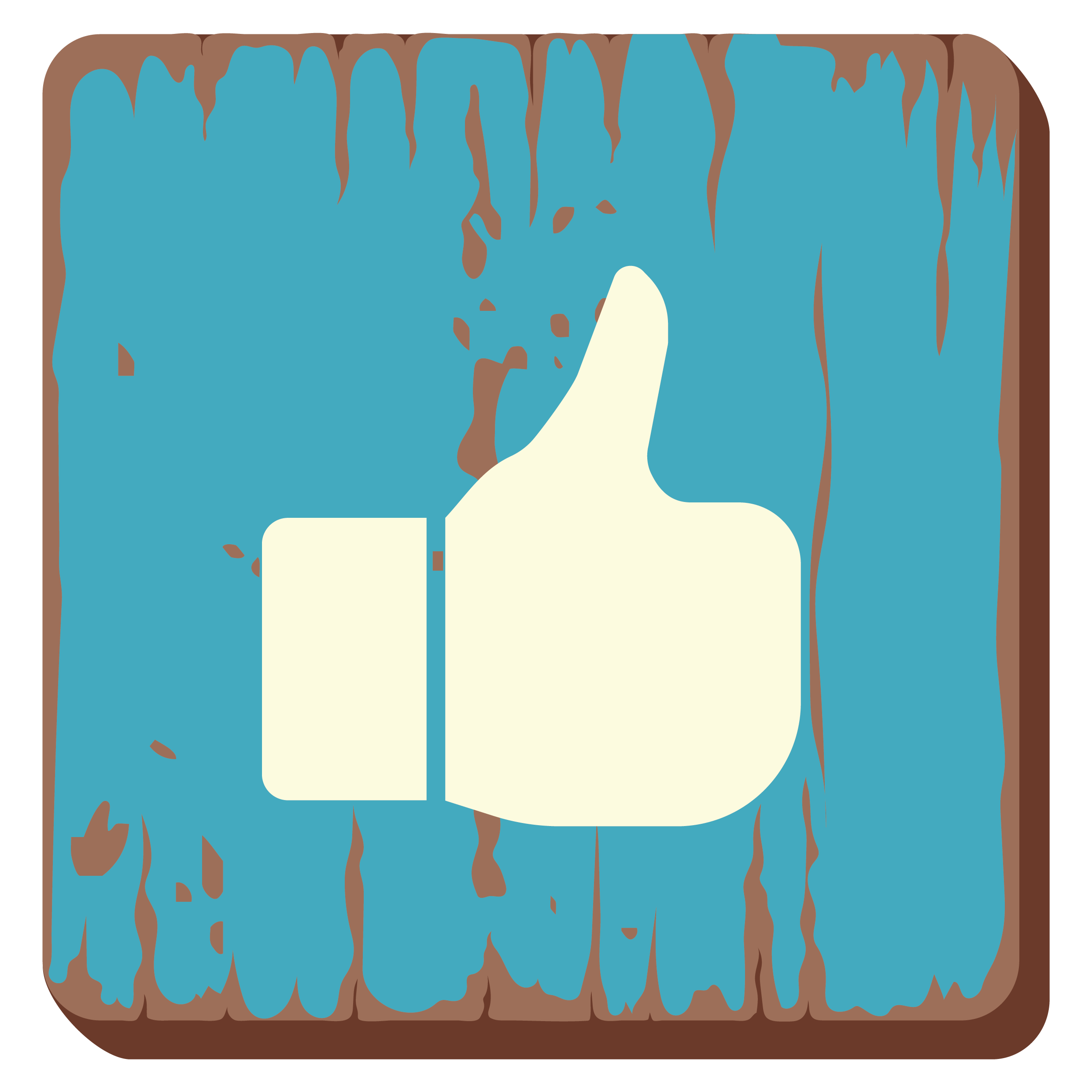 Good
Corded-electric powered blowers are really easy to use. Plug in an extension cord, press the start button and begin working your driveway and yard. Most electric models are lighter than gas-powered ones . Another nice feature is the lack of engine emissions. Gas fumes can be hazardous – there are none of them to deal with when you use a corded electric blower.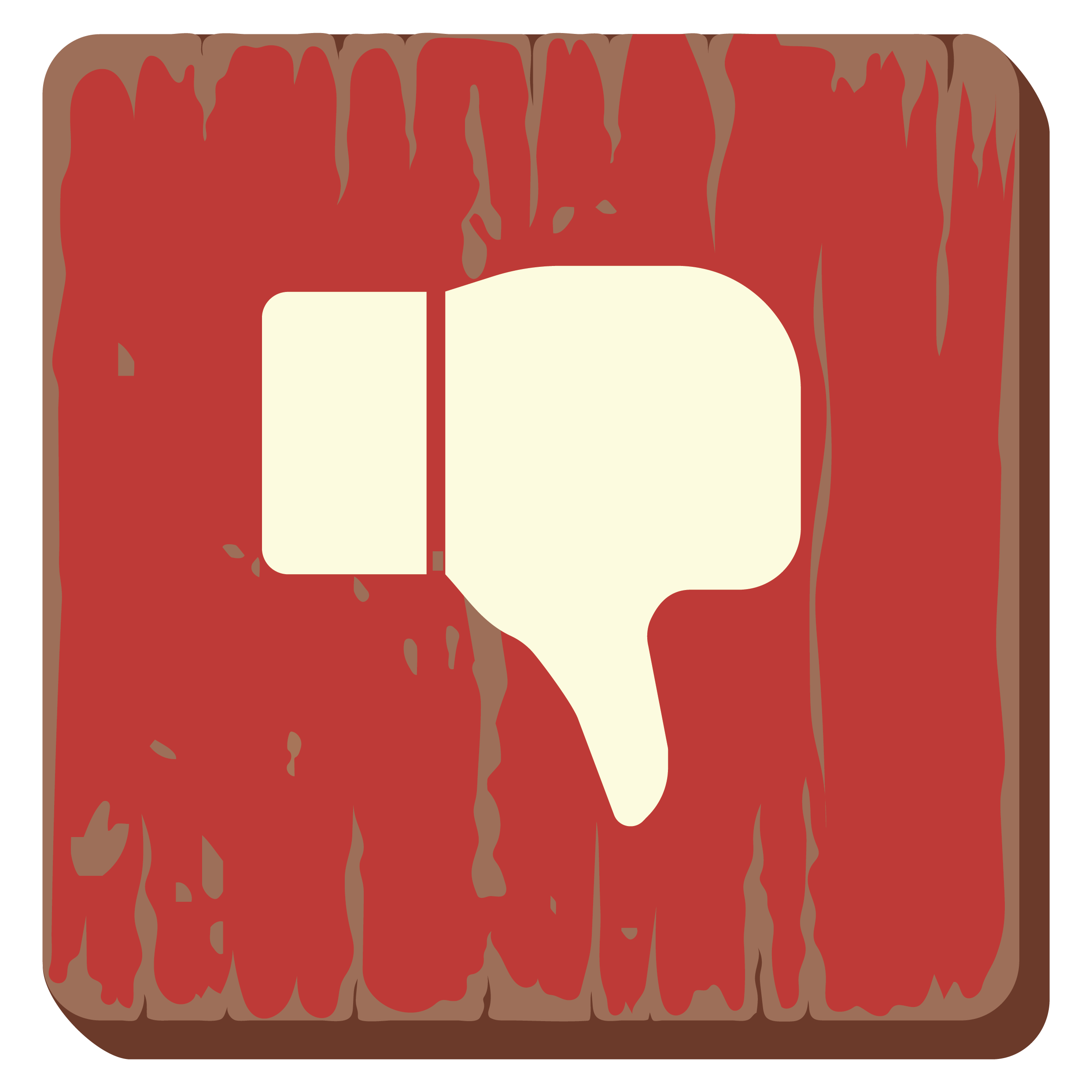 Bad
On the downside, corded electric blower vacs require you to have an extension cord long-enough to reach where you want to work. If it's long enough, the cord will be heavy. This extra weight negates some of the lightness benefit from not carrying fuel.
Our Picks For The Best Leaf Blower, Vacuum and Mulchers
A Great Backback Blower: Husqvarna 2.1 HP X-Torq engine
X-torque engine: the x-torque engine design reduces harmful exhaust emissions by up to 60% and increases fuel efficiency by up to 20%
Utilize full blow force with minimal Arm strain: The offset handle makes the blow forces easier to control By preventing the arm from being pulled downwards
Lowvib: dampeners between the engine and chassis effectively reduce vibrations. Idling speed: 2200 RPM
Ergonomic harness system: Padded harness and hipbelt is shaped to fit the contours of the operator
Backpack blowers are really great if you have ALOT of leaves to take care of – say an entire morning or afternoon worth of blowing. It's easier to support the engine weight on your back than lugging it around in your hand for the entire day. Most commercial grade leaf blowers come in a backpack style for this very reason. If you need just a backpack blower and nothing else, the Husqvarna is a great choice.
The Husqvarna 965877502 has a 55cc, 2.1 horsepower, licensed X-TORQ engine. It weighs 22.5 pounds and has an air speed of 180 miles per hour and an airflow of 494.41 cubic feet per minute. It has been designed to minimize emissions and to be as environmentally friendly as possible. This leaf blower comes equipped with a comfortable harness. It is ventilated and has well-tailored shoulder and hip straps. This lets the machine sit easily on the back and shoulders of the user. Because of this, it can be used for longer periods of time without causing the user to heat up or experience any discomfort.
The X-Torq engine design is what helps the Husqvarna 965877502 to be a lot eco-friendly. All combustion engines give off pollutants. 2-cycle engines are among the worst offenders. This engine allows the blower to reduce these emissions by up to 60 percent. In addition, the engine redesign is responsible for increasing the fuel efficiency by 20 percent over the previous model. This translates into less money spent on fuel and more time between fillups.
The Husqvarna 965877502 is relatively easy to handle for a gas powered leaf blower. This is due to the trademarked LowVib dampeners. This effectively reduces the amount of vibrations caused by the engine of the blower. The blower is also equipped with a cruise-control function. This means that you can maintain a constant stream of air rather than having to constantly deal with the controls.
Best Value Blower: BLACK+DECKER LSW36 40-Volt Lithium Ion Cordless Sweeper
Powerful 36-volt lithium ion rechargeable battery delivers the power with long run-time to complete the toughest jobs
Power Command controls speed for maximum run-time or maximum power; Decibel <66 dBA
Clears debris from hard surfaces like patios, decks, walkways, driveways and garages
Blow tube with built-in scraper allows users to loosen matted leaves and stuck-on debris
The Black and Decker LSW36 is a lithium battery powered leaf blower. The 40V 2.0A battery is strong enough to power the blower for 40-45 mins which is fine for most use cases. I use this model at my house – it's not top-of-the-line but it does a good enough job on grass clippings and light snow that I'm happy with my purchase.
With a blowing power of 120 miles an hour, the LSW36 is an powerful leaf blower. It can clear all types of debris from hard surfaces such as sidewalks, driveways, and patios. This isn't the blower for you if you need to remove a lot of wet leaves from grass, or if you want to vacuum and mulch your yard waste. You'll need to step up in power (and likely price) for those functions.
At just 4.7 pounds, the LSW36 is very light. This means that you can use it for longer periods of time without getting tired of being prone to back pain. This is an improvement on other battery powered leaf blowers.  Here's a quick video we shot showing just how light and easy it is to use.

One thing I really like is how quiet the LSW36 runs. At less than 66 dBA, this machine is quiet enough that I feel comfortable using it with hearing protection. I think my neighbors appreciate the lower-noise as well. We all live pretty close to one another, and a gas-powered blower vac would definitely be loud enough to wake them on a Saturday morning with their windows closed. That's not the case with this product.
Sale
Best Electric Blower/Vacumm/Mulcher: Toro 51621 UltraPlus Blower/Vac
Superior blowing and mulching proven by controlled laboratory testing
Powerful up to 250 mph degree. 350 CFM blow mode and 410 CFM Vac mode
Vacuum tube, bottom-zip bag, cord storage hook, shred-all shred ring and time-saving oscillating tube included; Extension cord Sold separately
Variable speed control for better control in both blower and vac mode
This is a bonafide beast of a blower (alliteration for the win!)
As I said in the previous review – I own the LSW36, and am happy with it. But there are some things it just doesn't do well. We have two silver maples in our small yard that shed some foilage in September, but DUMP leaves in the late fall. That's the same time the weather in my neck of the woods take a turn for the worse, with rain and low 40 degree days being the norm. The B+D blower I own can't deal with those conditions. Luckily, I have children that help me – but I'm planning on buying the Ultra Plus this fall. It can handle any leaf condition that it can reach.
It pushes air at up to 250 MPH – a bit of overkill for clearing grass clippings, but necessary for wet piles of leaves. In addition, this Toro comes with a feature I haven't seen anywhere else: an oscillating nozzle. That's right, the tool moves the air from the nozzle from side to side without you having to turn your wrist. For those of use at risk for carpal tunnel, this is a nice feature.
This is all nice and fine but the Toro 51621 really shines when you convert it to a vacuum mulcher. It's simply the best product Toro has at chopping up leaves into itty-bitty pieces – which means less bags to fill and lug around when removing leaves. I HATE that part of fall – this blower vac will help reduce that time to a minimum.  It has a metal impeller which isn't normally offered in this general price range.
Now, the downside is that it's corded electric. I traditionally haven't loved lugging a cord around – it's inconvenient and limits your reach. So if you have a big yard – one where you need to move more than 100 feet from an outlet – this probably isn't the product for you. Check the Troy Built or Husqvarna below. After using a corded snowblower this past winter, I've realized it really doesn't bother me that much – especially since I don't have to worry about the year-end maintenance that always seems to doom my gas power tools every 24 months or so. I guess ethanol pushed me over into the electric camp.
Some yards really require the power gas can deliver.  Larger yards aren't made for electric blower vacuums.  The Troy-Built is made for those yards.
The TroyBuilt has a 2-cycle engine powering it's blower. It's capable of 150mph speeds and moving 450 cubic feet/minute of air volume, which is plenty of power for most jobs.  One complaint that is heard over an over about gas-powered leaf blowers is the vibration can numb your hands.  It's a real problem, but the TB2BV comes with a handgrip that is designed to minimize the vibrations being transferred from the blower to you the operator.  The strap you place over your shoulder should help some in this regard as well.
When you are done blowing leaves, it's easy to transition to a vacuum.  Do keep in mind this unit has a plastic impeller – that means large rocks or sticks will eventually harm the vacuum.  Just be aware of this when you are in your yard.  Also remember that you need to mix the gas and oil together with a 2 stroke engine.  Failure to do so would be…a bad thing.
Troy-Bilt TB4HB EC 25cc 4-Cycle Leaf Blower with JumpStart Technology
Clean up fall leaves quickly and easily, or use this blower in the spring and summer for all-purpose clean-up of yard debris, dust and dirt on decks, or sidewalks
Up to 150 mph air speed and 450 cfm air volume for quick and efficient blowing
Houses SpringAssist starting technology with JumpStart capability for an easy start
Offers variable speed settings allowing you to adjust to your clean-up
Many of the downsides that gas-powered handheld leaf blowers are known for come from the two-cycle engine.  4-cycle engines mitigate many of these issues.  They are much quieter, burn fuel more efficiently, and you don't need to worry about pre-mixing oil and gas.  The oil has it's own compartment you pour it into, so no worrying if you put too much or too little oil in when you added gasoline.
If I personally were going to buy a gas-blower, I'd look for a 4-cycle one.
This Troy-Built ticks many of the boxes.  Troy-Built is a well known brand, having been around for over 80 years.  The power of this model does not disappoint, pushing 450cfm worth of air at up to 150 mph.  The extended output nozzle means if you are a taller person you won't have to bend over as much to get the air where you want it to go.
Finally, this unit is vacuum capable.  You can buy a kit to transform this blower into a gas vacuum mulcher blower.  If you don't need a vacuum right now, it's a nice option for the future.
The GreenWorks 24322 is a cordless leaf blower. There are no cords or gas; it runs on a 40V Lithium-ion battery. It has an optimal blower speed of 185 miles per hour. The vacuum feature on the leaf blower works by sucking up 340 cubic feet of air per minute. It can be used on multiple surfaces including hard turf and lawns.
There are many different settings that you can choose from with GreenWorks 24322. You can adjust the power to the motor depending on how much force you need to move the leaves in front of you.  Lower settings help to prolong the battery life, but you can turn up the power on a particularly nasty set of leaves.  It can be used on the lawn, around trees, and on harder surfaces such as concrete. This  machine can take care of your entire garden or yard area.
This leaf blower does more than simply blow away leaves. It is also equipped with a vacuum option. This allows you to use just one piece of equipment for multiple purposes. In addition, the leaves that are sucked up can actually be converted to mulch.  While it won't have the run time of a gas or corded-electric vacuum, it's a great choice if you want the freedom of batteries.
Leaf Blower & Vacuum Buying Guide
As we said earlier, you need to look at your individual yard needs before you rush out and buy a leaf blower.  Let's go through the questions you need to ask yourself in order to pick out the right tool for your particular situation.
What Are Your Weed Control Needs?
The first step in choosing the best leaf blower for this year and into the future is to figure out when and how often you'll be using it.  Here are some questions to ask yourself:
How big is your yard?
Do you have a lot of mature trees?
Do your neighbors live closeby?
Do you want to mulch your leaves?
In addition, you need to decide for yourself just how much you want to spend.  You don't want to spend $600 on a top of the line backpack leaf blower if all you need is a cheaper battery powered one that will do the job for you.  On the flip side, some yards need that commercial grade backpack blower to get the job done in a reasonable amount of time.  Like most things in life, there are trade offs between time and money spent.

YARD SIZE
If you have a large yard,you really are limited to either a gas or battery-powered blower.  Your maximum reach will be about 150 feet from an outlet in ideal conditions – and you likely don't have ideal conditions.  A battery-powered sweeper can work if you have a big yard and not many trees; otherwise you really should look at gas.  Do remember to keep in-mind the costs of additional battery backs when comparison shopping – a large yard will need at least 2.5 AH worth of energy to do the job right.

TREE COVERAGE
The number, type and location of the trees in your yard will have an impact on what type of leaf blower or leaf vac you should buy. A few small trees close together won't need the same power output as a min-forest in your backyard.
If your trees shed leaves at significantly-different types, you won't need as much power to deal with the mess compared to a yard where the leaves all come down in the same couple of days.
HOW CLOSE ARE YOUR NEIGHBORS?
If you live in an urban or other area where your neighbors houses are close to yours, you'll want to take into account how loud your leaf blower vac is going to be.  If you have neighbors close-by on either side, a gas leaf blower can certainly wake up your neighbors even through closed windows.  It might not be a primary concern, but if there's no reason to tick off your neighbors with a loud tool, why do it? It's good to remember a loud blower not only annoys neighbors, it can hurt your own hearing as well.
IS A VACUUM – MULCHER IMPORTANT TO YOU?
You need to decide if you want your leaf blower to also be able to vacuum and mulch leaves. A leaf mulching option certainly makes bagging leaves much easier. The leaves get cut into small pieces which reduces the air trapped between them when put into a bag. You'll see a noticable reduction in the number of bags you'll need to take care of your yard.
However, leaf blower vacs are more expensive than leaf blowers. Some people burn or compost their leaves; if this is you, a mulcher might not be as important an option as it would be for other people.
Conclusion
This list consists of eight handheld leaf blowers that are powered by gasoline, battery, and corded electric. Each of them has their own strengths as well as disadvantages. This compelling list of equipment should provide you with the information that you need to make an informed decision. You will be able to decide the type of best leaf blowers that are rightfor you. You can choose from a variety of functions, weights, and even noises to determine your ideal blower.
FAQ about Leaf Blowers


Prices and availability are accurate as of 2022-01-24 at 22:15 CST - Details