The Best Walk Behind Wheeled String Trimmers Available in 2022
We have put a collection of wheeled string trimmers to the test, so you don't have to. 
After spending half of the summer using them in the fields around our property, we've put together this review of the best walk-behind string trimmers in 2022. Based on our experiences, we feel comfortable recommending some for specific applications. 
If you look at an overgrown field of brush, weeds, and tall grass and wonder what to do, we feel your pain.
We were getting pretty close to calling in an airstrike or buying a flamethrower before we found the Earthquake M605 wheeled string trimmer. Our biggest field had become overgrown with small leafy bushes, weeds, and grass. In just a few hours, the Earthquake M605 cut them down to size. 
This thing has an insatiable appetite for weeds, and it is relentlessly effective in taking down tall grasses and overgrown plants and seedlings. It does well for the how much it costs. That's why it's our top pick for a walk behind wheeled string trimmers. 
But it's probably not for everyone. We have a whole arsenal of specialized equipment for outdoor maintenance. The idea of turning this machine into an edger or using it to mow the lawn didn't enter our heads. And that's a good thing. This machine does not have attachments available. 
We just needed it to do what it does best: destroy large fields of weeds. 
If you are looking for something more versatile, this isn't an ideal choice. And, we do have to admit that this machine puts the heavy into heavy-duty. At almost eighty pounds, it's not going to be easy to lift onto the bed of a truck or the like. 
Let's get into the nitty-gritty. 
The Best Walk Behind and Wheeled Trimmers Compared
Best Overall Walk-Behind Wheeled String Trimmer: Earthquake Gas Powered Walk-Behind High-Wheeled String Trimmer

Most Popular

Check price at

Made In The USA For Professionals: Generac TR45080GMNG Pro Trimmer Mower

Check price at

Best Walk Behind String Trimmer for Adding Attachments: Southland SWSTM4317 String Trimmer

Check price at

Best Walk Behind String Trimmer for Small Jobs: BLACK+DECKER MTC220 3-in-1 String Trimmer

Lowest Price

Check price at
We've done all the work of testing many wheeled string trimmers. Let's see which ones are the best and which ones might be ideal for your application. 
Top Walk-Behind Trimmer Reviews
Check price at
The Earthquake M605 is a weed trimming animal. It just wants to cut weeds! The biggest problem we had with this unit was keeping the gas tank full. With its powerful four-cycle motor, we didn't need to add any two-cycle oil. 
But after a few trips back to the shed for more gasoline, we decided to bring our jerry can of fuel out to the field with us to save some time and mileage on our boots.
It isn't very nuanced, but it can tackle big jobs with ease. At almost eighty pounds, it might seem too heavy, or that it would lack maneuverability. Instead, its heft lends stability over uneven ground without feeling cumbersome. 
And this machine loves getting to work. It has big wheels that aid in maneuvering in all conditions, even high weeds. It uses a standard gauge trimmer line, so you can easily find more at local shops or online as needed. 
Make no mistake. This string trimmer is a serious piece of machinery for heavy-duty applications. If you're unfamiliar with gas-powered outdoor equipment, you may want to look for something lighter duty. But for handling lots of enormous weeds all day, you can't find something better this side of a tractor. 
The Earthquake is also easy to store, featuring a convenient folding handle. 
Check price at
The Generac Pro Trimmer is a top-of-the line trimmer mower, made for professionals. That's why you'll usually pay more for this model than most of the competition.
We believe you certainly get value for that money. This is a commercial grade trimmer. You'll also be able to know that your walk-behind trimmer was manufactured in the USA – rather than somewhere overseas.
The Pro Trimmer has a wide 22" cutting swath and a mighty four-cycle motor. There is no need to use any fuel additives like two-cycle oil. It is much lighter than some of the competition at only about seventy pounds. Comfort hasn't been forgotten – it has a foam-padded handle that is comfortable to hold for long periods of time. This trimmer conveniently folds up for storage as well.
You get a quad-head trimmer fed with a beefy .172″ up to .225″ size cutting cord. Use the thicker cord for those really tough weeds. The oversized 16″ wheels will allow you to handle even the toughest terrain with ease. Most other trimmers have wheels much smaller – so if you are tackling rough ground, the Generac is the trimmer for you.
This is a solid choice for cutting down a lot of weeds quickly and easily in areas other trimmers struggle. The offset design allows you to maneuver into areas with obstacles and maintain control. You'll have precision cutting along fence posts, foundations and other yard "issues". However, there's a aluminum plate on the nose of the trimmer to help protect against accidental damage for those times you make a mistake and bump into an immovable object.
If you live in the city or have a small yard in the suburbs – this trimer is overkill. But if you have some serious weed trimming work to do on your large property, you won't go wrong with the Generac.
Check price at
The Southland SWSTM4317 String Trimmer is a bit of a trade-off. It has a narrower seventeen-inch cutting swath and smaller twelve-inch wheels than some heavier-duty models. 
But, you have the option of purchasing additional attachments, including an edger and a blower. 
So, if you're looking for a versatile machine that can handle a few chores around the yard, this is an effective tool for a combination of uses. 
A combination machine like this is probably not going to be the best edger, blower, or string trimmer. But, having a single platform that can tackle a few chores can save you quite a bit of money. And, one single machine will take up a lot less space than three separate machines. For many homeowners, the added functionality of this machine will outweigh its lack of superlatives.
And, it will still do its primary function of trimming weeds and grasses with relative ease. It's just a bit smaller and not quite as powerful as some other models. It also has a lighter-duty, smaller diameter trimmer line. The standard gauge for a wheeled string trimmer is .155". This unit uses a slightly narrower gauge .105" line. 
One feature that makes this unit stand out from the crowd is that its cutting head can swivel up to thirty degrees and also pivots to a precise angle for making clean and even cuts alongside obstacles like walls, garden borders, or fences.
If you have many long, straight obstacles to trim around, this feature might move this trimmer to the top of your list. 
If you only have a couple of straight obstacles, but you still need to cut down vast fields of tall grass, you may be better off getting a heavier-duty trimmer for the larger weedy areas and a portable trimmer for use around walls and fences.  
At its heart is a two-cycle gasoline motor. You will need to mix a ratio of two-cycle oil and gasoline for fueling this machine. Follow the owner's manual for the exact specifications. It is crucial that you fuel this machine with the proper fuel mixture. Failure to do so guarantees that it will break down, and it is likely to cause catastrophic damage to the engine. 
Check price at
If you have a small backyard, the BLACK+DECKER MTC220 might be perfect for you. A battery powers it, so you don't need to worry about filling it with gasoline and oil. It is a bit undersized compared to other models, but not everyone needs to cut down a giant field. 
This model string trimmer can also serve as a light-duty lawn mower and edger so that you can tackle a few chores around the yard with just one tool. But, if your yard is much bigger than about 750 square feet, you are going to push this unit too hard. 
It features a two-position adjustable cutting height and a pivoting handle that makes it easy to use in tight spots. It comes with two batteries to keep you running. Simply charge one while the other works and swap out as needed for nearly uninterrupted running. You can even opt to purchase more powerful batteries if you wish. 

No matter how many batteries you have or how strong they are, this machine won't be able to handle monster lawns and huge fields of weeds. But for those of us with smaller yards that aren't continually being overwhelmed with weeds and brush, it's a fine choice.
Wheeled String Trimmers Buying Guide
Wheeled string trimmers are a specialized tool. But they aren't all the same. There are certain features you will need to have depending on the size of your yard and the weed problem you face.
Let's look at some of the attributes that you need to take into consideration when shopping.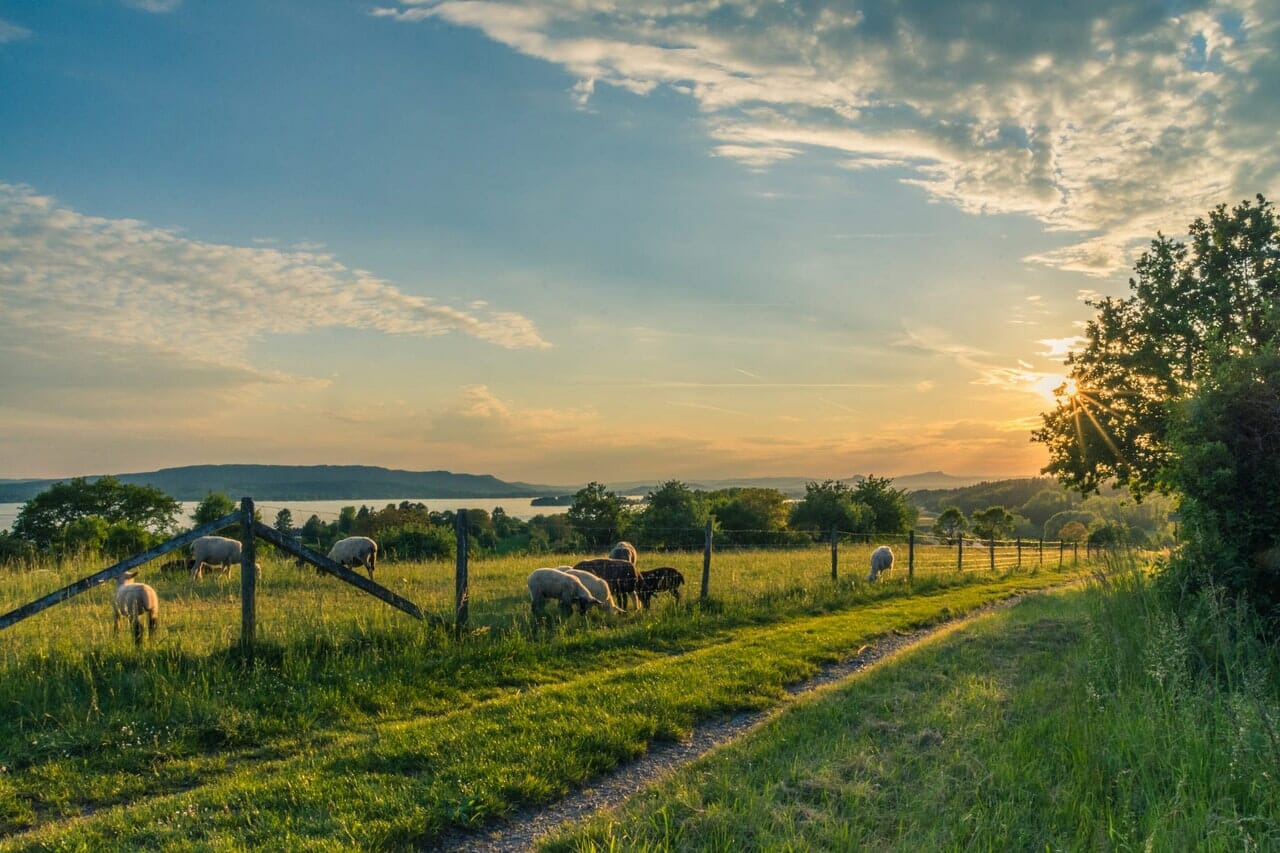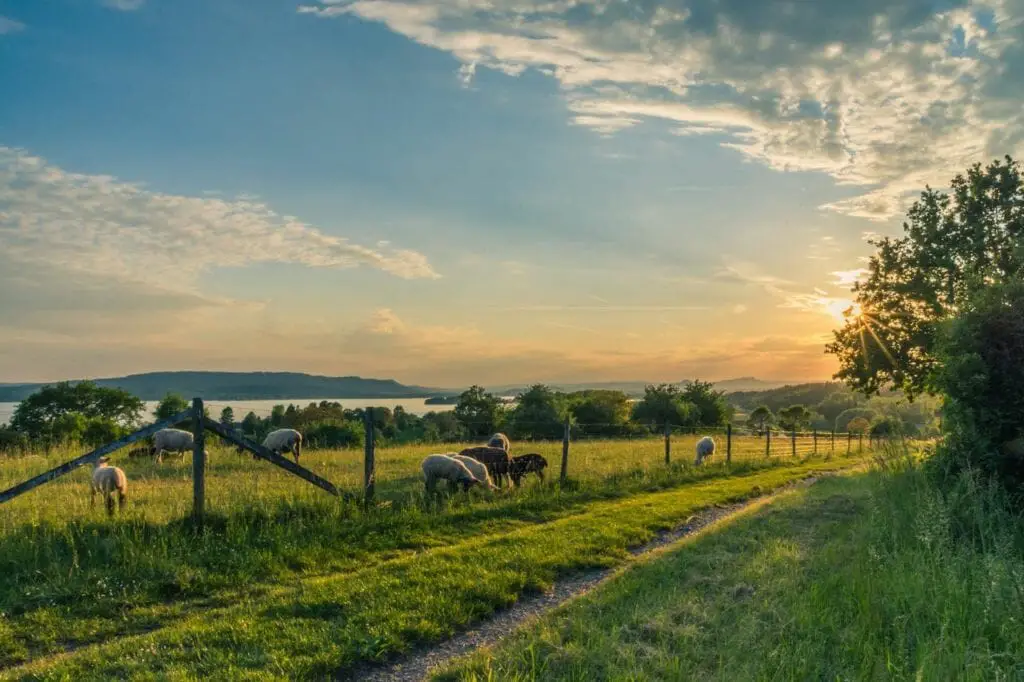 Features
Any wheeled string trimmer will have some features that need review so that you can compare them across different units. Let's look at some of the most common.
Cutting Swath
If you're clearing a large area, a larger cutting swath is going to make it easier. You'll have to make fewer passes to accomplish your task. If you have a relatively small area to clear, a smaller cutting swath isn't a big drawback. 
Some wheeled string trimmers have 22" cutting swaths, while others cut about 17" in one pass. Five inches of difference might not seem like much, but if you're buying a wheeled string trimmer, you probably have some serious lawn clearing to do. So consider your trimmer's cutting swath carefully. 
If you're cutting a wide area, it rarely makes sense to go with a trimmer with a smaller cutting swath. But, if you have a lot of narrow strips of weeds or intricate patterns and narrow paths to follow, you might be well-served by a smaller cutting swath. 
Attachments and Adjustments
Wheeled string trimmers need to be versatile. Even if you're primarily using it in wide-open spaces, you're going to want some adjustability. Some models can are adjustable to multiple heights for different cuts. 
Other units feature adjustable heads that pivot for cutting along a wall or path. Sometimes it may just make more sense to stick with a handheld string trimmer for that sort of work. A wheeled string trimmer isn't ideal for trimming some small patches of weeds along the edge of your property. They are mostly going to come out for big jobs, like tackling an overgrown half-acre of grass and weeds.
Still, there are some wheeled string trimmers that take versatility to a whole new level, with optional attachments that allow it to perform other tasks like edging beds, blowing away leaves or debris, and general mowing. 
Pay attention to the optional attachments and the adjustments when you're shopping. And consider if you need a jack-of-all-trades or a workhorse for weed eating.  
Wheel Size
Generally speaking, the smaller the wheels on your string trimmer, the harder it will be to work with it in rough terrain. It might seem a bit counterintuitive, but smaller wheels do not add maneuverability. Instead, they make it harder to turn the trimmer, especially in areas where there are tall weeds or uneven terrain. 
Those kinds of overgrown patches of land are where a wheeled string trimmer should flourish, not where it should make you push and pull harder to get its smaller wheels over a root, pine cone, or rock. Big wheels make big jobs more manageable. 
Folding Handle and Ergonomics
Most wheeled string trimmers have a folding handle for easy storage. 
The handle is going to be your primary interface with your string trimmer. Your hands will guide it through your weed cutting chores, so it's a good idea to make sure you like its feel. 
If possible, it's a really good idea to try out the handle in person, so you can feel the grip, the level of padding, and the overall comfort. That's not always easy to do, but if the handle is really uncomfortable for you to hold, it's going to make using the machine a hassle. 
Power Source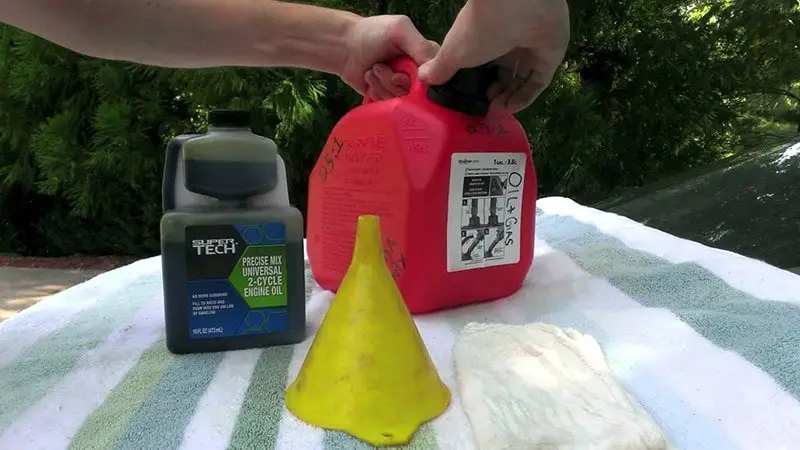 Small gasoline engines power most of the best outdoor equipment. Many of these small motors use two-cycle oil as an additive to your gasoline. Some motors are four-cycle and just require straight gasoline. 
Knowing the difference between these types of motors and how they each need to be maintained is a skill set you will need to run these types of machines. If you don't already have a familiarity with small engines, you can learn a lot by reading the manual that comes with your new machine.
Most outdoor machines are shipping without oil in the engine or fuel in the tank. So, it's on you to get it prepared for duty. If you think that is going to be over your head, you may want to purchase a model that fits easily in your SUV or truck so that you can bring it to a mechanic or small engine repair shop for assistance. 
If you think that you may need a mechanic to add oil to your new string trimmer, you may want to consider a battery-powered option. That's a pretty basic task, so it might be an indication that you need to get some more experience with gas-powered tools before you buy one. 

Aside from any difficulties setting up or using gas-powered machines, many homeowners are keen to minimize their use of fossil fuels. We all want to shrink our carbon footprint where we can. 
Some municipalities even restrict the use of machines with these kinds of motors, believing that they are big polluters. They do tend to make a lot of noise as well, so consider your neighborhood. 
More and more outdoor tools come in battery-powered configurations. So, you have more and more options for outdoor chores when you're shopping for an environmentally friendly power tool. Walk-behind wheeled string trimmers are no exception and are a viable option for those with small plots of land.
If you have a big project, a battery-powered device might not be able to cut it. Sorry for the pun. We couldn't resist!
Problems
The biggest problem with walk-behind wheeled string trimmers is their weight, mainly when powered by a gasoline motor. Even the lightest models are pretty hefty, so you're probably not going to be able to hang it on your garage wall like you could a portable string trimmer. 
And, it's probably going to be a two-person job to lift one into your truck or SUV if you need to take it somewhere for a job or for service. 
One thing that might seem like a problem usually isn't one. Most wheeled string trimmer manufacturers realized that big, long handles make these machines hard to store. So, virtually every model of wheeled string trimmer has a handle that folds easily for storage. So don't assume that you need a huge space to store one.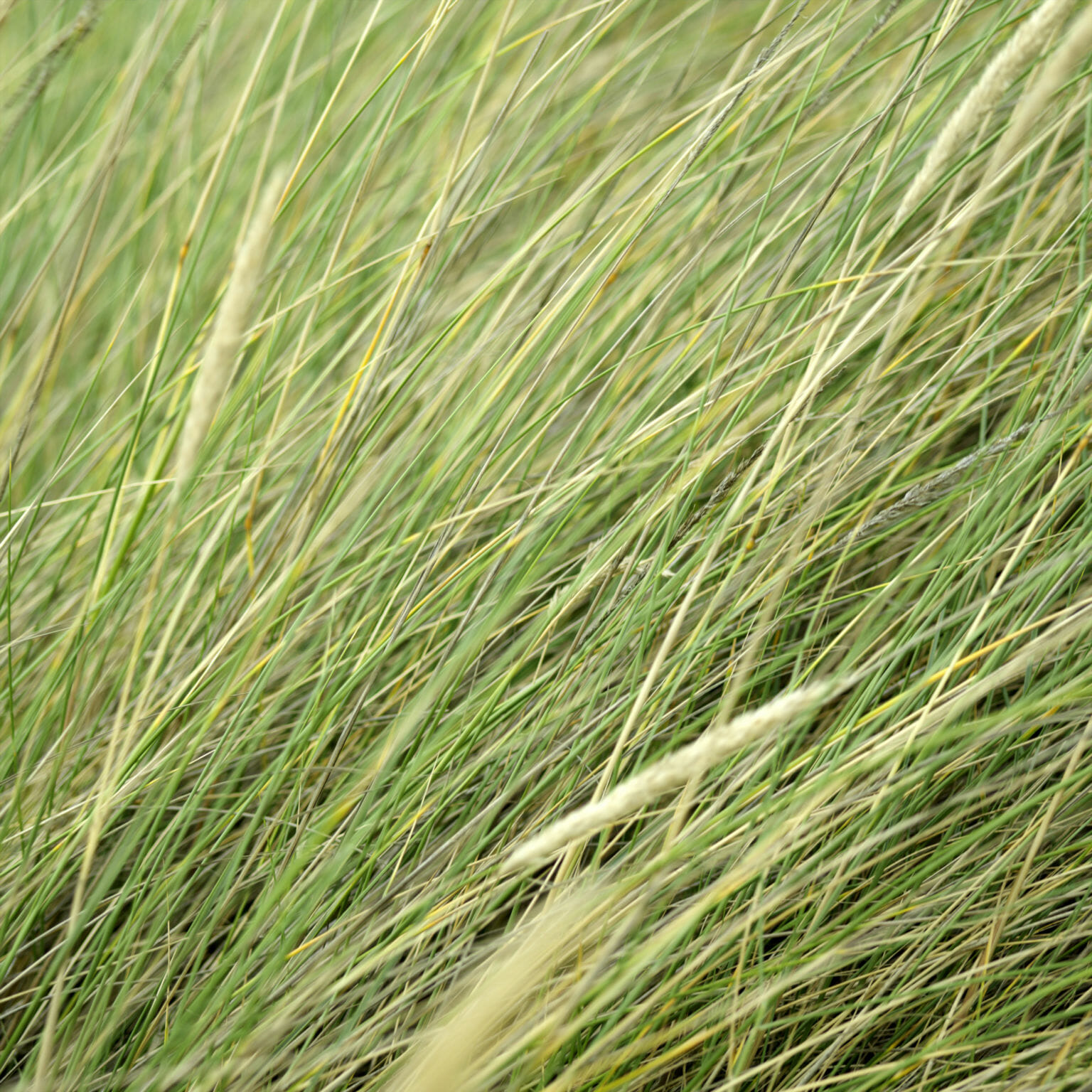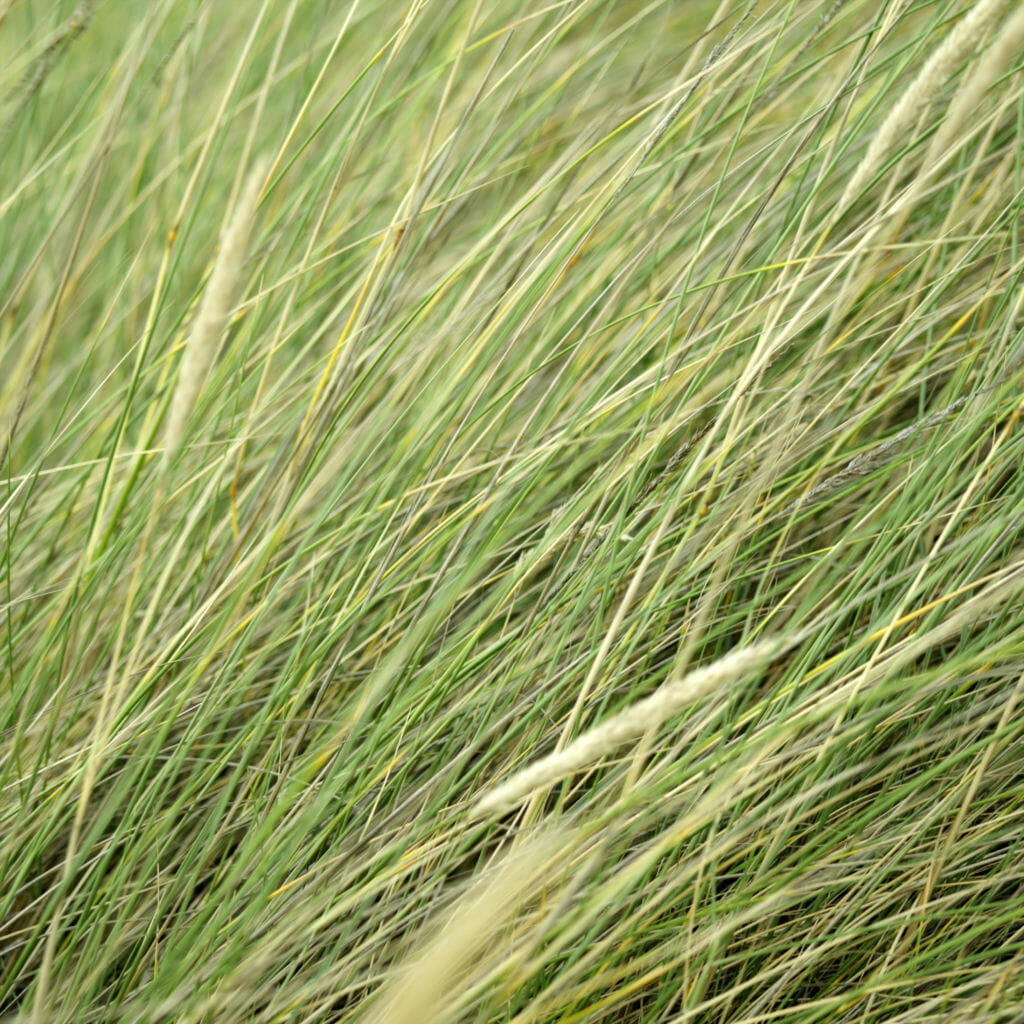 Applications
Failing to consider how you will use the trimmer is the biggest mistake you can make when purchasing a walk-behind wheeled string trimmer. This type of machine is scale-able to different size projects and applications, so be careful to buy a model intended to do what you need it to do. 
For example, if you manage a vast overgrown tract of land, and you routinely need to cut a field or two of weeds down to size, a heavy-duty wheeled string trimmer is perfect. The Generac Pro is a great choice if you are in this boat.
If you just have to trim some weeds along a fence each week, you're much better off purchasing a handheld string trimmer. 
But, if you have a moderately large field that you don't ever let get too overgrown, and it's relatively flat, a lighter duty machine might be adequate. Think about what features will matter the most for your application. 
At the lighter-duty end of the spectrum, look for a machine that is easy to use, lightweight, and very portable, like the BLACK+DECKER MTC220. This trimming machine is perfect for most smaller yards and homeowners who want to handle a few tasks around their property on their own. 
If you have a small plot of land that's overgrown, you might be better off renting a heavy-duty machine for one-time application and then maintaining it with a smaller machine. 
Whatever your application, there is a perfect walk behind wheeled string trimmer for you. Just make sure to think hard about how you will use it before you decide which model to buy. 
Our Verdict
To be honest, the best walk-behind wheeled string trimmer in 2022 is the one that works best for you and your situation. Our best-overall choice when considering price is the Earthquake M605.
It's a workhorse, capable of handling big projects with ease. The Generac Pro is slightly better in almost every category, but that comes at a significant additional price. If you are looking for the absolute best wheeled weed trimmer, go with the Generac.
It's all about finding what's most suitable for you. We're confident that by using this buying guide and our reviews, you can find the perfect wheeled string trimmer for your outdoor tool arsenal.