Our Leaf Blower and Mulcher Buying Guide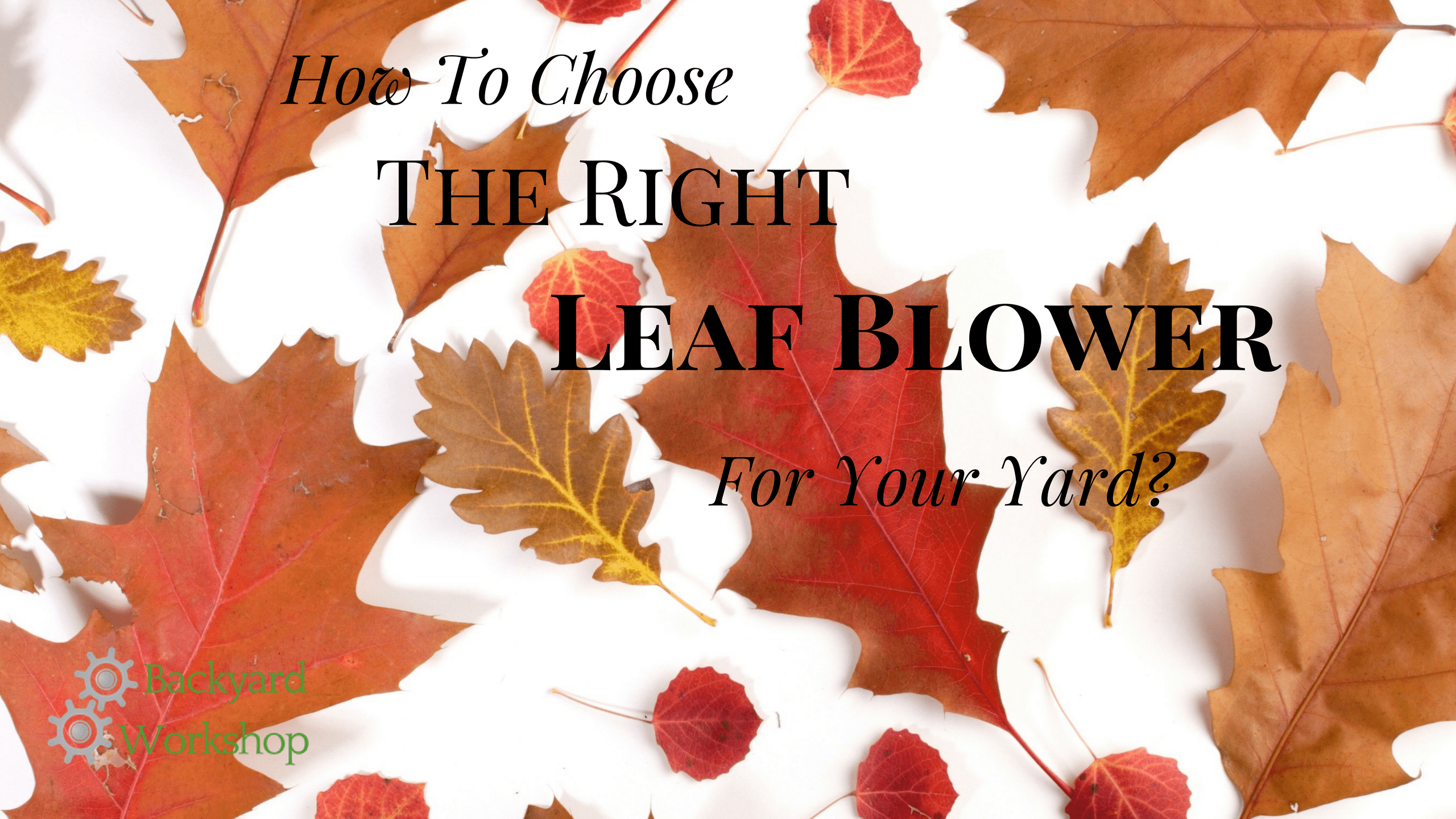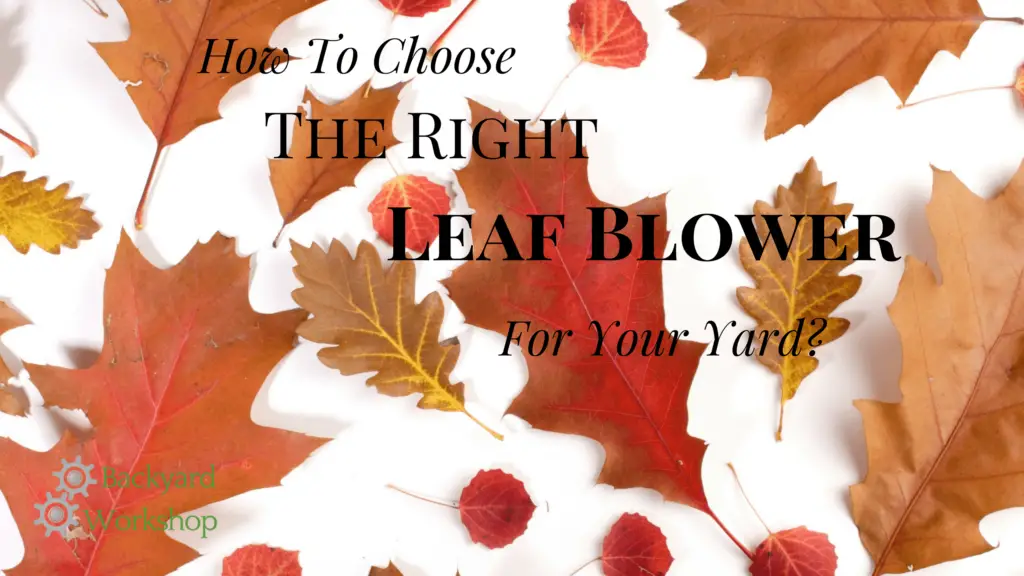 What To Look For In A Leaf Blower/Vacuum
Are you tired of raking the leaves away EVERY week? After you've raked the leaves, you need to get rid of the leaves too! Why don't you invest in a leaf blower/vacuum?
This guide will give you 6 important features to consider when buying a leaf blower or a leaf blower/vacuum. Yes, there is a difference between the two.
A leaf blower is like a powered rake that help you move the leaves to a pile faster.  After all that work – you still need to get rid of the leaves.
A leaf blower/vacuum blows the leaves into a pile and then vacuum or sucks the leaves into the device.  Some leaf vacs mulch the leaves as well.
If you want recommendations
This guide is to help you make an educated choice as begin to search for a leaf blower. It's the same criteria we use when deciding our top picks for blowers and mulchers. If you'd like to see our choices for the best leaf blowers available,
our leaf blower recommendation guide is available here
6 Critical Features To Be Aware Of When Shopping For A Blower/Vac
If you're a first-time buyer or trading your leaf vacuum in for a new one, these 6 features will help you decide what you need in a leaf vac.
Battery vs Gas  vs Corded Electric
A gas handheld leaf blower/vacuum is available in 2-stroke and 4-stroke engines. With the 2-stroke engine, the fuel and oil are mixed in a specific blend. Read the manufacturer's instructions to make sure you mix the correct ratio.
The 4-stroke engines cause less pollution than the 2-stroke engines.  With the 4-stroke engine fuel-oil blends aren't required and therefore the exhaust fumes are less. The 4-stroke leaf blower/vacuum is heavier than the 2-stroke and needs a regular oil change.
The gas handheld leaf vacuum has more power and is, therefore, more efficient, especially in larger areas. The corded electric leaf blower/vacuum is limited to the length of the power cord.
The electric leaf vacuum is environment friendlier than the gas handheld leaf blower/vacuum and is not as noisy. The electric leaf blower/vacuum is lighter than the gas and the battery leaf vacs.
Battery leaf vacs are only limited for how long the battery lasts. If you have a backup battery, then you don't have to wait for the battery to recharge. The maneuverability of the battery leaf vac makes it an ideal blower for larger gardens in the city.
Handheld vs Backpack
The weight of the leaf blower/vacuum is carried on the shoulders and back with a backpack leaf vac. The straps are padded at the shoulders to protect the shoulders.
The handheld leaf blower/vacuums are used in residential properties. Whereas the backpack leaf blower/vacuum is best used for commercial areas. The backpack leaf blower/vacuum weighs double what a gas handheld leaf vacuum weighs.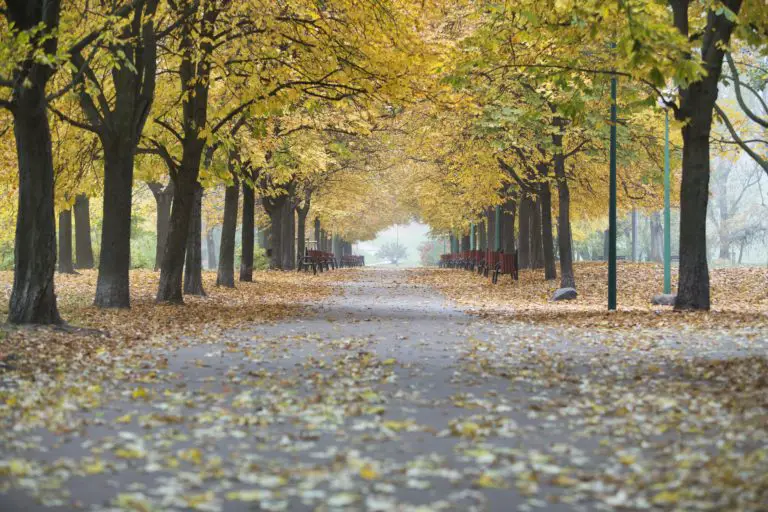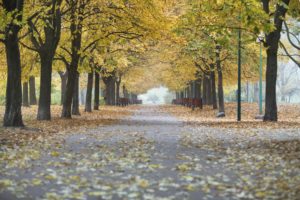 Backpack leaf vacuums were originally designed for landscapers. Due to the high level of efficiency and less time, it takes to blow and vacuum leaves, residential home owners began to use the backpack leaf vacuum as well.
Noise Regulations
The noise leaf blowers make are so loud,  cities and towns have regulations to restrict the usage. Before you buy a leaf blower, check what your city or town's regulations are regarding:
Decibels: The maximum decibel allowed at certain times.
Seasonal: The time of day and which days in the week you can use the leaf blower are often season bound.
Brand: Some city/town regulations have a list of specific brands that are allowed and brands they ban.
Power: The gas-powered leaf blower/vacuum is the noisiest and in some places are banned.
Distance: Regulations may specify the distance from property lines you can use the leaf vacuum.
Number: The number of leaf blowers used at the same time in a yard can be restricted. For most residential owners, this wouldn't be an issue, but it can affect landscapers and commercial areas.
Zones: Residential areas may be limited to what time of day leaf blower/vacuums may be used.
In general, electric battery or corded blowers are quieter than gas powered models.  Electric motors aren't as loud as combustion engines at a given power point.
Safety Features You Need vs Want
Stones and twigs can damage the leaf vacuum.. Use the blower to blow the leaves onto the lawn before you use the leaf vac.
Wear hearing protection when working with the leaf vac, especially a gas-powered garden leaf blower/vacuum.
Vibration reduction features reduce the effect the leaf blower/vacuum has on your arms, hands, and shoulders. Improved comfort becomes important when large areas need to be blown or vacuumed.
A simplified choke will help you start the gas leaf blower/vacuum easier.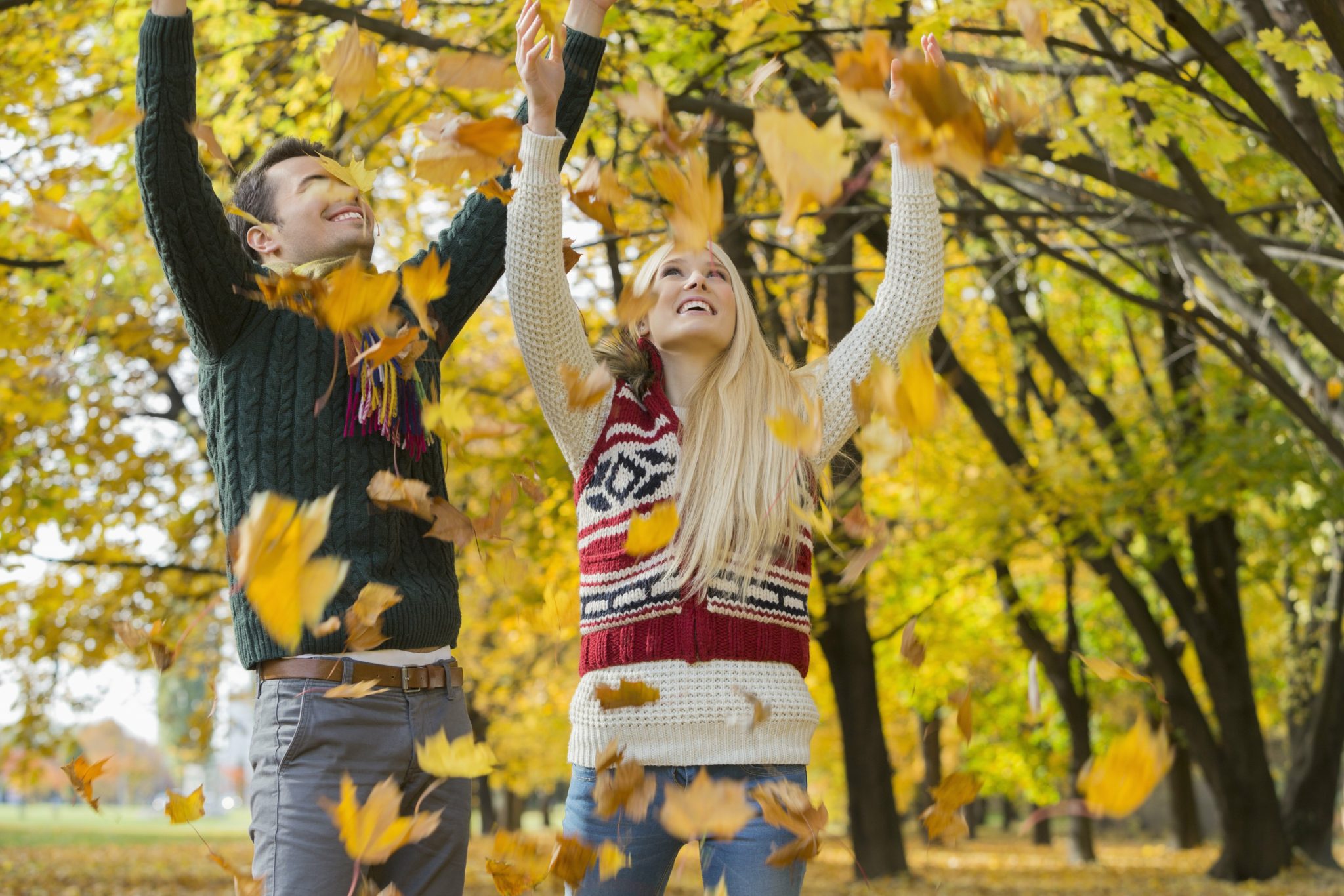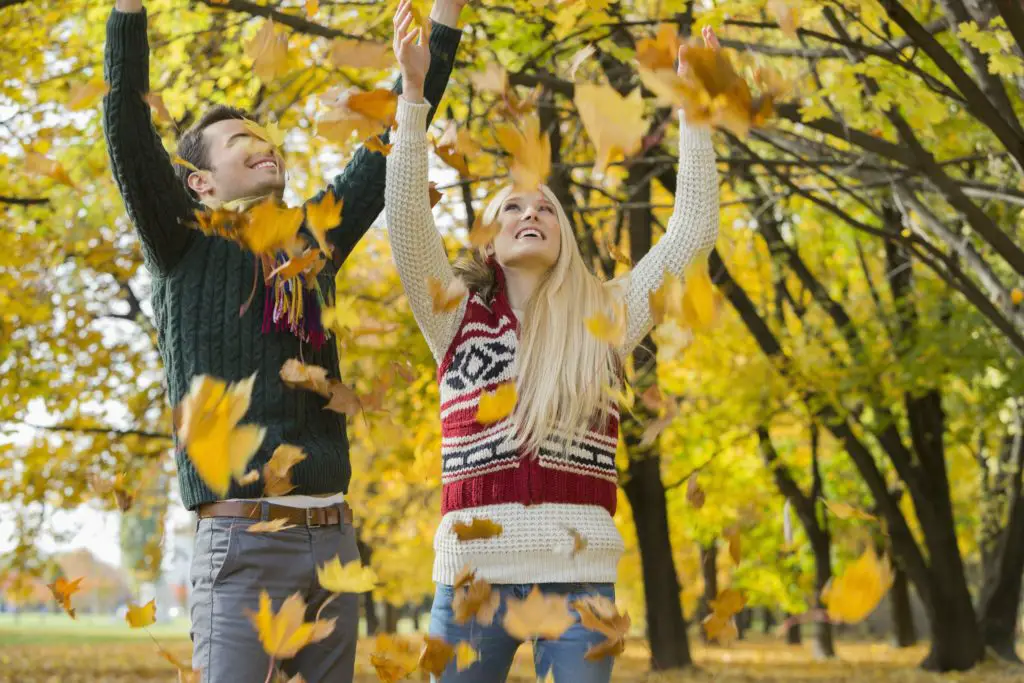 Warranty
Warranty duration varies from blower brand to brand. The warranty may be for 5 years, but it is a limited warranty. Then there are 2-year full coverage warranties.
Make sure you know what length the warranty is and what it covers.
Speed and Volume Efficiency
Two factors determine how efficient the garden leaf blower/vacuum will work: speed and volume. The airflow speed is measured in miles per hour (MPH). The speed determines how fast and efficient the leaf vac can blow and vacuum larger branches and debris.
Most leaf vac speed varies between 110 and 180 MPH. There are the exceptions that run at 250 MPH.
Some leaf vacs have speed settings to control the speed at which the leaves are blown.
The volume determines how easy you will be able to clean your yard from leaves and debris. The cubic feet per minute (CFM) shows you the amount of air that moves through the vacuum tube in a minute. This is what determines the actual power of the leaf blower/vacuum.
The volume varies from 150 to 600 CFM. A 400 CFM leaf blower/vacuum is the recommended volume for most yards. Leaf vacs with too large volume may suck up branches that can clock the leaf vacuum.
If you need to choose between a higher CFM or MPH, the CFM is the what determines the actual power of the blower.
Reduction (Mulching) and Bagging
The collection bags on the vacuum-enabled models fill up quickly. This means many trips to the bin to empty the bag. The internal blades on leaf blower/vacuum mulcher enabled models slice the leaves into smaller pieces. With a mulcher, the reduction rate improves dramatically.
Although the label may indicate a reduction rate of 10:1 or 16:1, it is often less in practice. Wet leaves and other debris interfere with getting results that happen in perfect conditions.  The reduction rate is the number of leaf bags mulched into one bag.
Even at an actual rate of 6:1 or 4:1 the mulching increases the amount of debris and mulched leaves the bags can carry before it is filled.
Use the mulch for fertilizer or throw it away. At least it lessens the trips to empty the bag.  In some areas it is permissible to burn your leaves.  You might want to check to see how your neighbors feel about this – some people have breathing conditions that are worsened by leaf smoke.
For convenience, buy a leaf vac with a reusable empty leaf bag lined with disposable bags. Without the disposable bags, you need to clean the bag regularly from smelly leaves and debris that could stay behind after emptying the bag.
What's The Best Leaf Blower For My Situation?
While recommendations are helpful, there will be different tools needed depending on your own personal yard work situation.
Best Leaf Blower For Small Yards vs Over An Acre
Look for one that has enough power to keep a small yard neat and tidy from excess leaves.
Corded electric or battery leaf vacuums are suitable for small yards.
Backpack leaf blowers are easier to use in over an acre yards.
A 30-cc engine should be powerful enough for a small yard of a half an acre or less.
150-200 MPH speed is strong enough for small yards.
Right Leaf Vac For In The City vs Country
Despite the downsides of noise and air pollution that come with gas leaf blowers, it's the best choice for large country yards.
Cordless battery-operated leaf blowers are the option for large yards in the city.
For flowery gardens in the city, a leaf blower/vacuum that has variable speeds works better. You can control the power better around flower beds.
Noise level is a problem if you have neighbors closeby. Consider buying an electric leaf vacuum instead of a gas leaf blower/vacuum for the city.
Right Leaf Vac Features For Extremely Leafy Yards
A 3-in-1 leaf vac helps reduce the large pile of leaves to a few bags with the mulcher.
Mulchers reduces the volume of waste dramatically.  If you are bagging your leaves, it's a real time saver.
The slower speed works better for large piles of leaf because it clogs less. Buy a leaf vacuum mulcher that has multiple setting options.
Right Leaf Blower Features For Woman And Teenagers
Backpack models require more strength to carry the extra unit weight. on your back Handheld gas leaf vacs are lighter.
Comfort improves with vibration reduction features.  Your hands will get less "tinglely" if you have a unit with vibration control.
Consider a simplified choke operation to start the tool if you buy a gas leaf vac.
Electric leaf blowers start easy with just a push of a button compared to a gas one where a pull cord is used. If you do go for gas, look for a power-start assist model if you hate pulling the start cord.
If this guide helped you in selecting the type of leaf blower/vacuum for your yard, leave us a comment. Did we miss a feature? What do you think is the most important feature for a leaf vacuum?