Here's the Best Sod Pluggers For 2021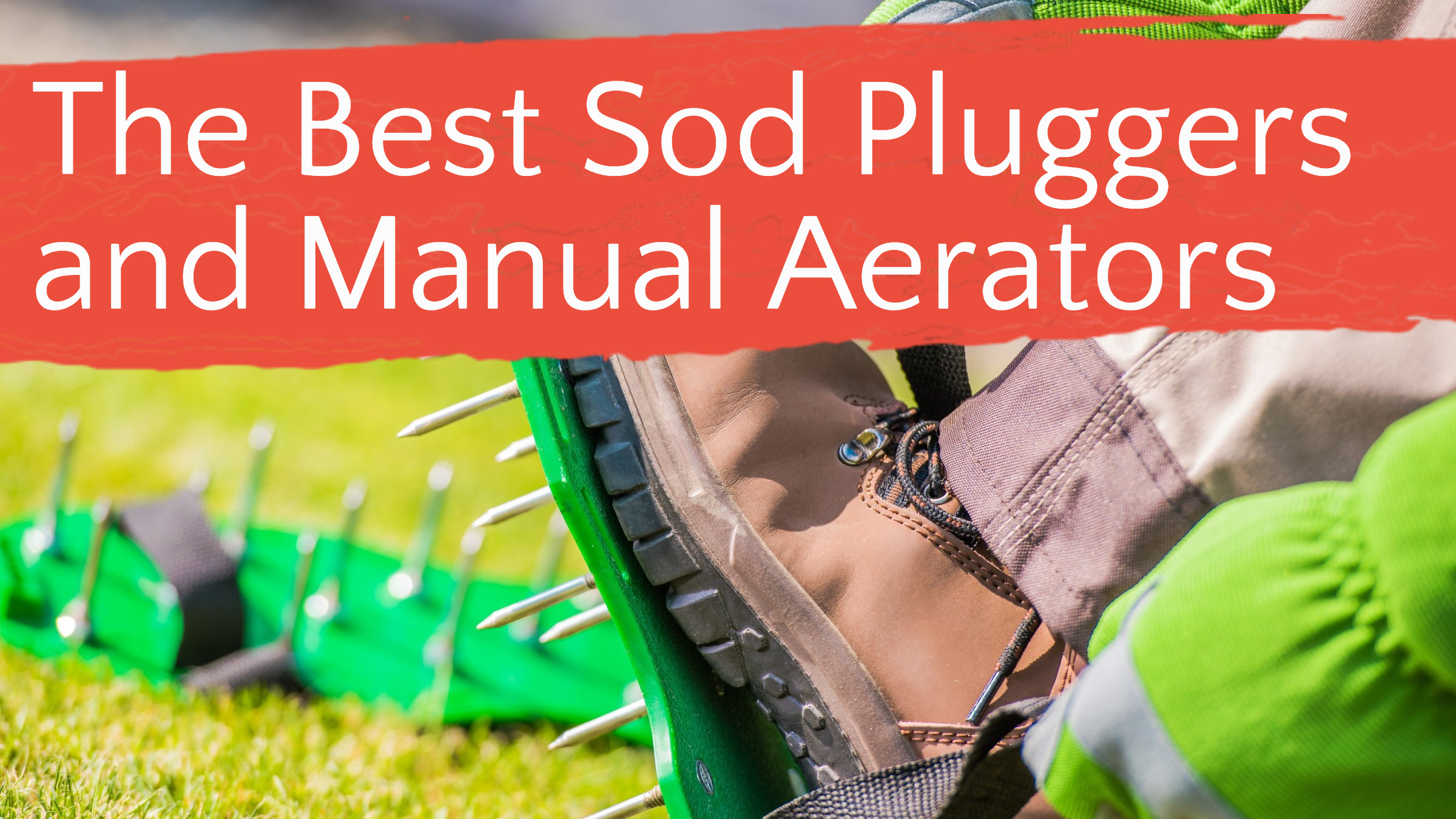 Maintaining your beautiful lawn can be an overwhelming job for the uninitiated. Understanding that there is a lot more to it than just cutting the grass when it gets tall is an excellent first step. But there is still a lot more to do if you want to help your lawn look its best. 
If you have a patchy lawn with some spots lacking growth, perhaps you have considered purchasing a sod plugger. If you're like us, you probably went to the internet for lawn advice and saw that many people recommend using one to help fill the gaps in your turf. 
Unfortunately, the internet then drops the ball on explaining what a sod plugger is and how to use one. It's not a mystery, but you need someone trustworthy to help you understand what it is and how to use it. We'll do that and more. Check out our recommendations. 
Sod Plugger Buying Guide
Let's break down some information on sod pluggers and the differences between them and sod planters or lawn aerators. This is how we can best determine the best sod plugger for you and your lawn. 
A sod plugger is a specific piece of lawn care equipment used to dig out small cores of soil and grass for replanting elsewhere. Basically, a hollow tube is inserted into a section of a healthy lawn, and it extracts a plug of living grass all the way down to its roots.
We call these grass plugs. 
Then, you can bring that plug to a section of less-healthy lawn. This can be an efficient and inexpensive alternative to buying rolls of sod and wrangling them into place because it allows you to transplant plugs of your own healthy grass to areas of your lawn that need a little help. 
Or, if you have a roll of sod, a sod cutter is a great way to ensure that your new grass will be well integrated into the soil, increasing its likelihood of growing successfully. Laying sod rolls requires a completely clean surface, so that means removing any grass that is already growing. 
Creeping grasses tend to be the best for using with a sod plugger. And, in some cases, it may be more effective than seeding. So, if cutting, moving, and planting plugs of grass is your goal, get a sod plugger.  Its a good planting tool. 
And what do you create with a sod plugger? That's right, sod plugs.
If you're actually looking to plant strips of sod, that is a different job entirely. There are mechanical devices that lay strips of sod, but they tend to be for major commercial or industrial applications.
 Laying sod is typically done by hand, and it is a bit labor-intensive. Sod rolls are heavy and unwieldy. Rolling them out requires that you have a well-prepared surface. It also takes some seriously hard work. 
Aerators
A lawn aerator is yet another different animal. Aerating your lawn is essentially the process of loosening the soil of your lawn to help promote better growth. When soil is too compacted, nutrients, water, and air have trouble moving through it. In turn, that deprives the lawn's roots of access to the essential things it needs to grow strong and healthy. 
There are three basic types of equipment for aerating a lawn. The first is called a spike aerator, and it uses stiff tines to pierce holes into the ground. There are even spike aerators that strap to your shoes that you pick up and push by hand and others that roll across the lawn. These are more of a garden tool because it takes a awhile to do a large lawn.
Slicing aerators use an arrangement of rotating blades to slice through the thatch layer of soil, loosening the soil and the grass. 
The third type of aerator is widely regarded as the best equipment for this job. A core aerator has hollow tines that are pushed into the grass and soil. When extracted, plugs of soil (also known as cores) pop out, leaving small holes that are corridors for better air, nutrient, and water exchange.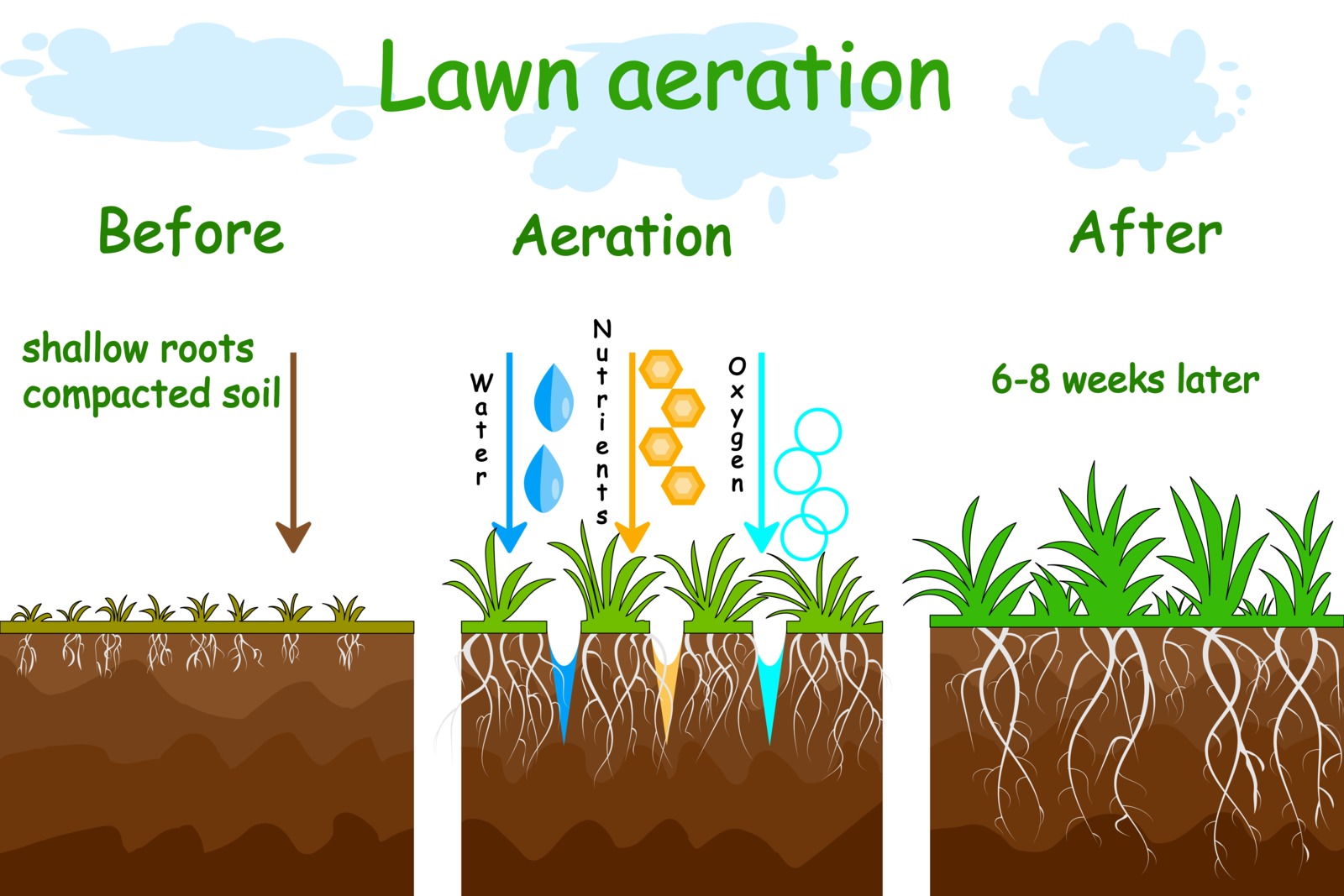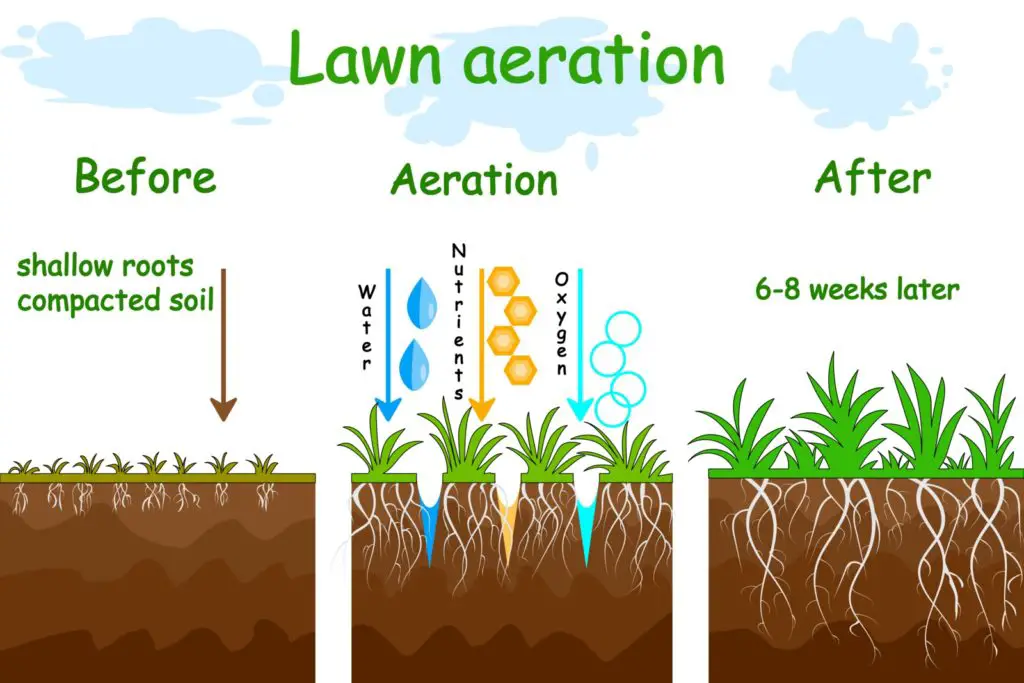 What Makes A Great Sod Plugger Great?
A great sod plugger needs to have certain features. When you're shopping for one, keep these aspects in mind. 
Durability
Anytime you're shopping for a tool, you want to find one that is going to last you a long time. Quality and durability seem harder to find than ever before. But, don't be discouraged. There is almost always a tool that is the best-in-class.
You just need to do some research and bring some patience to your shopping. Durable sod pluggers are made from premium materials, like steel. Remember, the most durable tool is rarely the cheapest one on the shelf at the big box store.
Ergonomics
If you're going to be doing lawn maintenance, you have to assume that there will be a level of hard work involved. But, if your tool is poorly designed, you're going to be beating yourself up unnecessarily. So, there are some features that are just about essential for a sod plugger.
Look for a thick, easy-to-grip handle. You need to be able to get some leverage for pushing it into the ground and then pulling it out. You also need a sturdy place to step to force it down into the ground. 
Size & Length 
A sod plugger should be tall enough for you to hold the handle without bending over. If it's too tall, you can't get leverage at all. If it's too short, you need to bend over to use it, and that can be a real pain in the neck (and back). 
Weight
The lighter the tool, the easier it is to lift it up, carry it, and use it. But, be careful not to end up with a tool that is so light it sacrifices durability. For instance, if it's made out of plastic, it's going to end up bending under hard use. This is especially true if you have hard clay soils.
Strength 
Increased strength is often accompanied by increased weight. So look for a tool made out of strong, lightweight material. Steel is by far the most common material. 
Versatility
This is perhaps the least important feature to look for in a sod or lawn plugger. If you're looking to buy the best sod plugger, having it do other tasks well is a great bonus. But, if those other abilities end up being a net negative on the usability of the tool, they're a waste of time. 
So in terms of versatility, focus on the aspects of sod plugging. Ask questions like, can you adjust the depth of your cut, or can you pick up more than one plug at a time? 
After you're sure that you have the best sod plugger, you can consider if it can also be your go-to tool for other maintenance tasks. Versatile tools for the win!
Sod pluggers and bulb planters are similar, and digging small holes for planting is a useful gardening trick to add to your tool repertoire. So it makes sense for you to expand your search and see if the tool is also a good bulb planter. Maybe it is also useful to do some soil sampling as well. 
What about an Aerator?
A good manual aerator will reach a depth of about three inches, be made from a tough, lightweight material, capable of being stepped on, ripped out of the ground, and impacting rocks in the dirt. Top manual lawn aerators also need to be tall enough to use without hunching over! 
Aerator Reviews
Since aerators and sod pluggers are so easily confused, we included a few reviews of aerators for your reference. 
These pieces of equipment are not sod pluggers, though they are often easily confused for them. 
The Yard Butler Lawn Coring Aerator is very good at manually aerating a lawn. It is made from durable steel, and at 37 inches tall, the handle is right at the best height for most users under six feet tall. If you're taller, you will have to stoop over a bit. It weighs just less than four pounds.
It's a simple to use plug aerator as well: Place its dual and tapered corners on the ground, step on the integrated footplate with either foot, twist, and pull it out of the ground. You have two half-inch diameter, three and a half-inch deep cores for the price of one. 
The handle is thick and firm for a good grip, but if you are aerating a very compacted or very expansive lawn, it may not last more than a few seasons before it bends or breaks off. That's because it's not truly integrated into the design. 
This tool is made out of steel, so it should be able to hold up well in the elements. But, leaving it out in the rain is probably not going to increase its service life. 
The Ames 4-Spike lawn aerator doesn't have hollow-core tines. Instead of extracting a core of dirt, it simply punches four holes into the soil. While probably not as effective as a coring aerator, this yard tool is much easier to do. 
The Ames Lawn Aerator has a very sturdy steel design, as the handle is a big stirrup, so it doesn't have a handle to bend or break off. It's also about thirty-six inches tall, so it is the right height for most users under six feet tall. Set it on the ground, step on it to force it into the soil, and use the integrated handle to yank it out. Rinse and repeat. 
This is a very simple tool that is lightweight (just over three pounds) and is also very easy to hang on the wall of your shed or garage. 
These lawn-aerating shoes are a simple way to spike holes into your lawn. They use three strong straps to buckle onto the bottom of your shoes. They feature thirteen heavy-duty, metal spikes that are just over two inches long. 
Manufactured from a combination of plastic, steel, and nylon, they are pretty supportive of your feet and relatively sturdy. Their design accommodates most foot-sizes. 
They are easy to use, and if you don't want to go to the trouble of using a core aerator, they are probably a simple solution to your aeration needs.  They will hep with soil compaction.
Be mindful that if you have any knee or lower body issues, these can be a bit awkward to walk on and pull out of the ground, particularly if your soil is very compacted or rocky. They're also probably pretty dangerous to use on very uneven or sloped ground.
But, they are relatively inexpensive, an interesting novelty, and backed by a risk-free satisfaction guarantee. 
Sod Plugger Reviews
Sod pluggers are not aerators, and they are not planters either. Planters, as the name suggests, dig holes so that you can plant your bulbs. But there is some overlap, especially if you are working with a smaller lawn that won't require too many cuts. Bottom line, you can use many planting tools as sod pluggers and many sod pluggers as planters.
It is a good idea to try and lay hands on any tool before you buy it. But, if you're doing your shopping on the internet, that is pretty difficult to do! It can't hurt to ask some neighbors what they use, and you should definitely pay keen attention to the individual product reviews. Make sure that you are getting the right tool for the job! 
When it comes to manual sod plugging, this is probably the best tool on the market. It features a welded carbon steel design, and it is made in the United States, a rarity in the tool market these days. 
Overall it is about thirty-six inches tall and weighs four pounds. It has a single hollow coring chamber that is two-and-an-eighth inches in diameter. It is versatile as a sod plugger in that it is adjustable to two-, four-, or six-inch depth.
It also features a very slick design that allows you to take up multiple plugs without emptying them, saving time and energy. To access the plugs, simply tip them over and dump them out. When you're working on a larger section of lawn, this is very helpful. 
And it is truly five tools in one. Use it as a bulb planter, a weeder, a simple annual planter, and a soil tester. All without bending over a million times. It's also available at about the same price as the simple aerators we already talked about, making it a decent bargain. 
This tool is a little shorter than the others we have reviewed, so if you're a bit taller, you'll have to bend over a bit more. It is made from powder-coated steel, so it is relatively tough. It is about four pounds, so as you can see, most of these tools are comparable in the heft department. 
It cuts three-inches deep, three-inch square plugs with ease, aided by sawtooth blades on the bottom of the corer. All the other tools cut in circles – this one is a square. It has made it's name as one of the few tools that can handle St. Augustine grass reliably. If that describes your lawn – this is a lawn plugger to check out.
The foot bar is about nine inches wide, and you can use either foot to step down on it. There is plenty of leverage with the thick handle. 
It also features a thirty-day money-back guarantee. 
This tool is manufactured from carbon and stainless steel, so it should be quite durable. It cuts a three-and-a-half-inch diameter plug up to a maximum depth of just under five inches. It is marketed as a five-in-one tool capable of planting bulbs, weeding, flower planting, soil sampling, and plugging sod. 
It's just less than thirty-four inches tall and weighs in at about the same four pounds as many of the other tools in this review. But, its versatility actually ruins its value as a sod core plugger. 
You definitely can use the CHUMAA to sod plug your lawn. It's just obvious when using it that plugging isn't the primary use this tool was designed to tackle. This tool might do numerous tasks well, but it doesn't deliver the same big advantage as the Pro-Plugger 5-in-1: the ability to take more than one plugin a row without emptying the chamber. Instead, you still have to take one plug at a time. 
If you want a multi-tool – say you need to plant bulbs and sod splug – it's a fine choice. It just won't get your sod plugging chore done as quick as our top pick.
This transplanter is often listed as a sod plugger. But, it is really more of a transplanting tool. It is taller (forty-six inches) and penetrates deeper (eleven inches) than all of the other models in this review. It is also the most expensive by a wide margin. 
It should be better than the others then, right? No. This tool is really not a sod plugger at all. It is an excellent tool for gaining leverage when transplanting plants or bulbs, and you need to remove a plug of soil. But it takes out way too much volume and leaves much too large of a hole to be considered a sod plugger, or a core aerator for that matter.
It has a radius handle for infinite hand positioning possibilities, and it is made out of durable materials, but we can't recommend it as a sod plugger because it isn't one.