Ways to Take Care of Your Lawn While on Vacation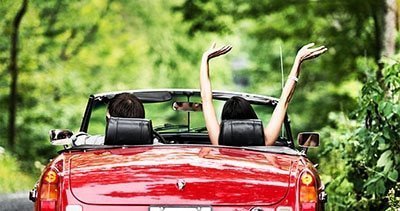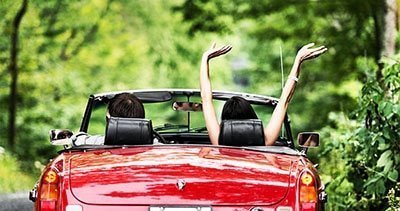 Going for a trip even for a weekend out of town might seem impossible for you in the gardening season as you might have fears of plant and wilt loss in the garden which might be due to absence of water. Hence you will need to look for ways of how to take care of your lawn while on vacation so that your plants will be taken care of in a proper manner even when you are away.
You need to ensure that every plant in your garden should be well established and planted properly ahead of your departure plan so that it does not get spoiled or damaged. You can also look for built in irrigation systems that are available in the market that provides you an opportunity of accessing the system according to your preference and needs. You also need to mulch well as it helps in retaining the moisture as well as cooling the soil even if you don't water your plants for few days.
Ways to Ensure Proper Lawn Care & Maintenance
Summer vs Winter
When you are on a vacation in summer, you might not need to worry much about your lawn as it tends to grown slowly in hot summer months. But still, you will need to mow your lawn regularly till you go so that it will be of an average height and if you are going on vacation in winter, you need to water the lawn deeply so that the plants will have ample water for sustenance for a few days. Proper care of the lawn is of utmost importance if you wish to have a green and well manicured lawn.
Ask Friends or Neighbors
When you are away on a vacation, there are certain things that you can do for ensuring that your lawn is well maintained even in your absence. You can ask any of your friends or neighbor to visit your home for watering your plants when you are not there for a week or on a short vacation.
Sprinkler System
You can also rely on the sprinkler system settings so that it can do the task of watering your lawn at a regular basis.


Hire Professionals
But you are considering an extended vacation with your family then the best option for you is to hire professionals for taking care of your lawn. These professionals will aerate, seed fertilize and manicure your lawn while you are away as it is considered as the most cost effective manner in your lawn will be taken care of. The professionals of the mowing service will cut the grass of your lawn and will take care of your plants and lawn when you are away. When you hire someone to take care of your lawn, you can be rest assured that you will be able to get a lush and gorgeous lawn that will be the centerpiece of your home and it will also help in enhancing the overall look of your home.
Programmable Water Timer
There are many other ways in which you can take care of your lawn when you are on a vacation which includes using a programmable water timer. It can be used for drip systems, soaker hoses and sprinklers that are connected to the outdoor faucets and you can activate it according to the requirements of your lawn which may be daily or multiple times a week. This minimizes the tension of hiring someone as you can use this mechanical and electronic device for taking care of your lawn and watering your plants. Hence you will not have to call anyone when you have this programmable water timer as it functions efficiently for helping you get the desired results.
Conclusion
Proper care and maintenance of the lawn helps you to get a lawn that looks green and refreshing even when you come back home after a vacation. It provides an excellent space where you can relax with your near and dear ones because a fresh looking lawn offers curb appeal to your entire home. But you need to ensure that you hire the right professionals who will take care of your lawn or you can also instruct your neighbors or friends for mowing the lawn and watering the plants so that it can be in an excellent condition even in your absence.