Choose The Best Greenworks Leaf Blower For Your Situation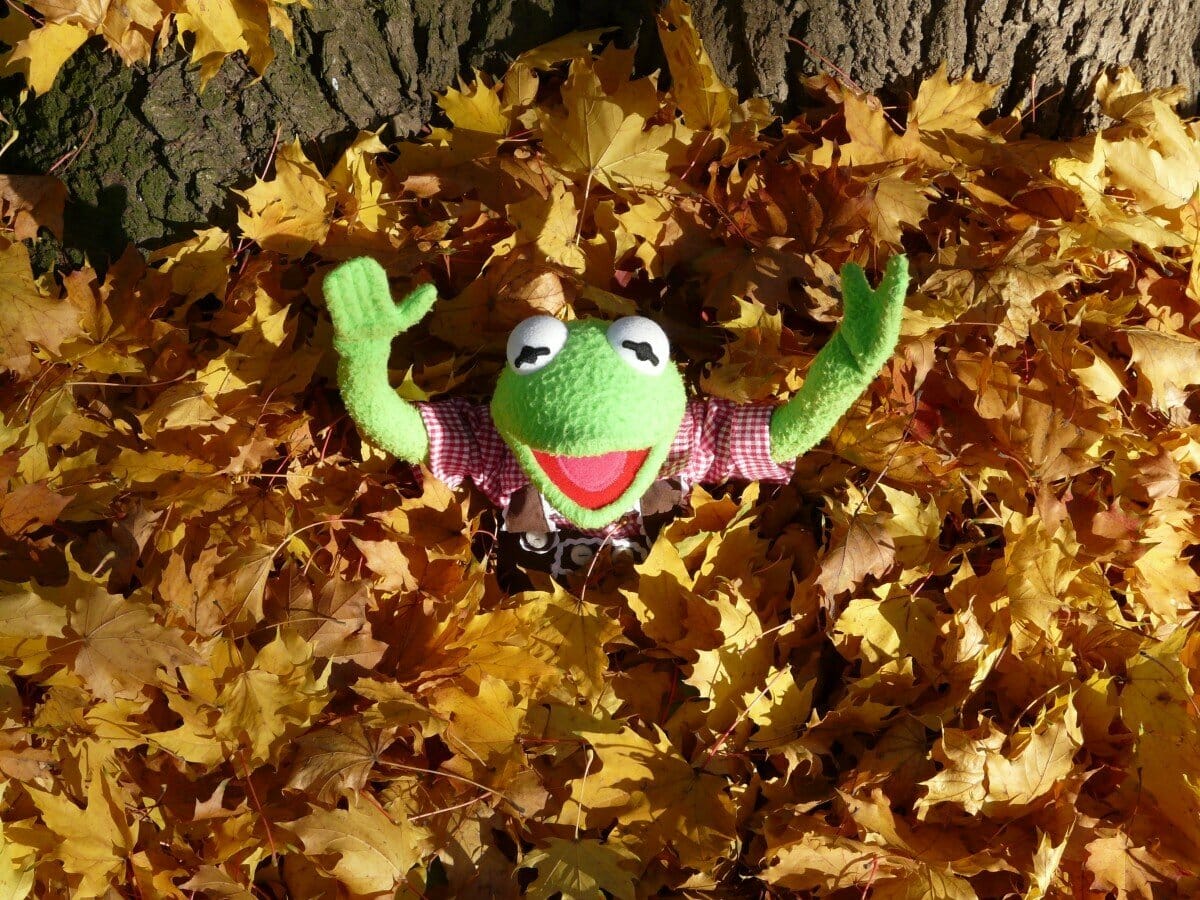 Backyard Workshop is dedicated to finding you the best products available to meet your particular needs. You help support us through our carefully chosen links which earn us a commission. Read more about our standards.
[lmt-post-modified-info]
You've done some research on leaf blowers and have decided the Greenworks brand is the one for you.
I personally like their commitment to a non-gasoline powered product line.  Some people like that their North American headquarters is in Race City, USA.   Others find comfort that highly-trusted saw brand Stihl has an ownership piece in the company because of their high quality-to-price products.  Whatever the reason, Greenworks Leaf blowers are a fine choice for most consumers.
The big question you need to answer is – which model fits my needs?  There are a lot of choices, and not every model is right for each consumer.  In 2017-2018 alone, there are 13 different models.  If you pick the wrong one, you could either pay too much – or end up with an expensive art piece in the garage you'll never use.
How can you decide which is right for you? Read on, and we'll provide you will the information you need.
SUMMARY - WHICH GREENWORKS LEAFBLOWER IS RIGHT FOR ME?
You should read on for the full explanations, but for the time-pressed here's how we broke out the best choices:
Top-Of-The-Line
Great Corded Model For Small Yards
Future-Proofed Battery Voltage
Great Overall Value
Greenworks Pro 80V (180 MPH / 610 CFM) Cordless Backpack Leaf Blower, 2.5Ah Battery and Charger Included BPB80L2510
Greenworks 9 Amp Jet Electric Leaf Blower, BA09B00
Greenworks Pro 80V (125 MPH / 500 CFM) Cordless Axial Leaf Blower, 2.0Ah Battery and Charger Included GBL80300
Greenworks 40V (110 MPH / 390 CFM) Cordless Axial Blower, 2.0Ah Battery and Charger Included 2400802
Discussing the Basics
Leaf blowers are a way to remove leaves and other debris from your property with far less time and effort than raking. But they're not only useful in the yard. They can also be used to:
Clean gutters
Clean equipment
Clear ice on sidewalks and driveways
Dry up puddles on sidewalks and driveways
We're going to lay out the essential things any homeowner needs to know about leaf blowers as well as some extra features that come with leaf blowers. Then we'll guide you through our four favorite GreenWorks products including
an electric leaf blower
two hand-held leaf blowers, and
a GreenWorks' backpack blower.
Essential Features
There are specific features that each leaf blower has. It is important to illustrate how important these features are, the differences between them, and understand what makes the most sense for you and your yard.
Power Source
A leaf blower will have one of three power sources: gas, electricity, or a battery.
A gas leaf blower can be taken across large lawns without requiring a cord or a charged battery. But you'll need to factor into the additional weight of a gas motor, the noise included, and the cost not only of the leaf blower but also for the fuel and maintenance. Don't forget about winterization costs for your tools!
Electric leaf blowers typically require access to an outdoor source of electricity. They have less power than gas blowers, but they're also lighter and easier to maintain.
Battery-powered leaf blowers manufactured today are generally cordless. They have the benefit of being lightweight. But you'll sacrifice the power associated with gas models. You'll also need to worry about the runtime of the blower on a single battery charge.
When you're comparing for cost, you'll find backpack gas blowers tend to be more expensive than battery-powered or electric blowers. But gas powered blowers also provide more bang for your buck, which might be important if you're using them in a commercial setting.
Blower Type
Manufacturers produce 3 primary types of household leaf blowers:
Hand-Held Leaf Blowers
Backpack Leaf Blowers
Walk-Behind Leaf Blowers
They can be combined with any of the previously mentioned power sources.
Hand-held blowers are often the least expensive option. They have smaller motors to ensure they're not too heavy to carry. But because the motor is smaller, they've got less power. Hand-held tools are harder to use because while they only weigh 10 pounds, the weight distribution of the blower and the fact that you're swinging it around with your lower arm makes the blower feel heavy after a few minutes.
These blowers are great if you've got a small yard, but they can be taxing if you're spending 30-40 minutes on the job.
Backpack blowers provide more power as handheld tools and you can carry them wherever you go. They have the added benefit of being more ergonomic because you are aided by your trunk in maneuvering the blower, so you're not relying solely on arm strength. Backpack blowers are better for tackling large jobs, but they're also more expensive than the hand-held blower.
Walk-behind blowers are designed to tackle multiple acres on a regular basis. It's no surprise that their capabilities combined with the walk-behind frame put them in the realm of being the most expensive blowers on the market. Generally, you won't be interested in a walk-behind blower unless you're managing a property or using it every day in a commercial setting.
Power: Airspeed and Air Volume
A leaf blower's power is measured through its airspeed (miles per hour) and its air volume (cubic feet per minute).
Airspeed is the speed at which the air leaves the tube. The velocity of the air lifts the leaves.
Air volume is the volume of the area covered by the leaf blower. So, it's what blows the leaves away.
Here's some guidance on what power you need according to the job that needs doing:
If you're removing leaves and debris, completing a job over 30 minutes, and your yard is under 1 acre, you should look for blowers with a CFM rating of 500 or more.
If you're removing leaves and debris from yards under an acre, blowers rated between 400 and 500 are suitable.
If you're removing leaves and debris from a yard under a ¼ acre, you should find a blower rated between 200 and 450 CFM.
If you're removing leaves from a patio or driveway, a blower with a rating less than 200 CFM will be sufficient.
Manufacturers like to tout the power of their leaf blowers, and more power seems like a good thing. After all, a more powerful leaf blower takes care of yards faster. However, consumers shouldn't worry too much about this figure.
Why?
There isn't a standardized system of measurement to assess the power of a leaf blower. One manufacturer will use the measurements based on what power is emitted from the end of the tube. Others will use the measurements taken directly from the motor, which makes a leaf blower look more powerful than it will be once you put on the tube.
Generally, you shouldn't worry about slight variations in power across brands because listed power ratings may not compare across models.
Optional Built-In Features
Now for the "bells and whistles." Some of these features you may find especially useful while others will be nothing more than window dressing. Don't spend money on features you'll never use.
Vacuum
Vacuum blowers are those that include a black bag attached to the main body of the blower. The bag is used to collect the leaves as the blower sucks them up.
It's an easier way to collect leaves and get rid of them for good rather than blowing them to the side of your yard.
Mulcher
Mulchers can accompany the vacuum as an optional built-in feature. As the vacuum function sucks in the leaves, the built-in mulcher shreds them and sends them into the bag.
Mulching the leaves reduces the volume of leaves required. For example, if the built-in mulcher has a 10:1 ratio, then you'll be able to fit 10 bags worth of un-mulched leaves into a single bag.
This feature will cost more money, but it's useful in scenarios where you have both a large property and a large number of trees, i.e. lots of leaves, to take care of. Mulchers also save on time because you spend less time removing bags and dragging them to the curb.
Safety and Noise Issues to Consider
Eye and ear protection should always be worn whenever any power tool is in operation, including leaf blowers. Doing so protects your eyes from debris and your ears from the noise.
On that note, leaf blowers are noisy – there's nothing you can do about that.
Gas-powered leaf blowers, particularly those with more power, will be louder than electric or battery-powered blowers. It's essential to check with your city or local ordinances before choosing a leaf blower to make sure you're not creating more noise than is legally allowed.
If you need one that will likely create a lot of noise, consider looking for a blower with multiple settings. Being able to turn the noise down when you're attacking lighter work can help control the noise.
Product Recommendations
Keeping the specs just listed in mind, we've put together a list of GreenWorks leaf blowers at different price points, including budget, mid-range, and high-end.
As a note: nearly all GreenWorks leaf blowers are cordless, battery-powered blowers. They do not make gas-powered models.  So, you won't be seeing any heavy-duty, high power blowers on this list.
Best Mini Blower: GreenWorks BA09B00 9 Amp Axial Blower
Greenworks 9 Amp Jet Electric Leaf Blower, BA09B00
9 Amp motor provides powerful blowing performance
Powerful axial design provides 530 CFM at 130 MPH
Reduce fatigue with cruise control and variable speed trigger. Light weight construction at 5.6 lbs.
Safety cord lock prevents cord from disconnecting (cord not included)
 The
GreenWorks 9amp corded electric blower
is the only electric blower we've included on this list because the battery-powered offerings are so impressive. But if you're don't mind working with a cord and want to save a lot of money, then it's worth considering this model.
This model is a barebones offering. It comes in a 7 or 9-amp version designed to blow leaves away. It's also quiet enough to be used indoors on building sites. You could also probably use it to dry your car.
The blower weighs 4.5 pounds because it doesn't have a battery to weigh it down. So, it's also easier to carry for those with wrist or back problems.
However, while it doesn't have a battery, it also doesn't have a cord. You'll need to provide your own extension cord and it needs to be 16 gauge or heavier at 50 feet long, 14 gauge at 100 feet long, or 12 gauge at 150 feet long. If in doubt, refer to the manual. Using a cord isn't a big problem because while in use it's locked away in a cord keeper.  It won't usually come unplugged on the tool end.
Pros:
Lightweight
Ideal for small jobs
Cons:
May require purchase of an extension cord
Cord limits you to working within range of a power source
Best Budget Leaf Blower: GreenWorks G-Max 40V 2h 110 MPH – 390 CFM Cordless Blower
Sale
Greenworks 40V (110 MPH / 390 CFM) Cordless Axial Blower, 2.0Ah Battery and Charger Included 2400802
The GreenWorks 40V system is the largest collection of premium lawn tools withup to 25 or more tools on one battery platform. Save by buying tool only models, or with battery. There is no task that can't be completed with the GreenWorks G-MAX 40V system
Finish your project with up to 14 minutes of runtime on high with a 2.5Ah battery
390 CFM / 110 MPH powers through the toughest debris
Reduced fatigue with comfort over mold grip, variable speed trigger, and cruise control
The GreenWorks G-Max falls into our best budget blower category for battery-powered blowers primarily because of the extras offered at the price point.
While the G-Max has a 390 CFM rating and blows at 110 mph, it also includes a variable speed option. It works more like a turbo button. But it's easy to use and is good for producing less noise pollution on less strenuous jobs.
We also like the weight of this tool. Even though it's battery-powered, it is still advertised as being 44% lighter than a gas blower. This model weighs in at 8.5 pounds. Customers also find it's well-balanced, which is essential for carrying it ergonomically. It also uses a thumb dial rather than a trigger, which takes the pressure off your wrists and hands.
The battery used is also decent quality. It takes roughly an hour to charge it up and once charged powers the blower for around half an hour. GreenWorks leaf blowers all use the same battery in all its products, so if you have a bigger job to do it's possible to cycle batteries from other products to work longer. However, it's not possible to buy the battery separately.
You begin to understand the lower price point when you try to use the vacuum mode. It's not going to do the average lawn much good unless you're working with a small, dry, and light material.
Is this going to replace a backpack leaf blower? No. But it's a great, low-maintenance blower for the money.
Pros:
Ergonomic design
1-hour battery charge
Adjustable speed
Cons:
Battery life is 30 minutes
Not ideal for wet leaves or larger lawns
Best Mid-Range Leaf Blower: GreenWorks Pro GBL80300 80V 125 MPH – 500 CRM Cordless Blower
The GreenWorks Pro GBL80300 is another cordless, hand-held blower. But its specs are a step up from the budget model.
The power on this blower is rated at 500 CFM with an airspeed of 125 mph. It doesn't sound significantly more powerful than the G-Max, but it is better for dealing with heavier, wet leaves and larger debris. This is the blower you'd look for if you're hoping to replace a gas-powered blower.
The battery on this blower also lasts nearly twice as long on a single charge. The 80-volt ilium Imax battery charges in 30 minutes and runs for 70 minutes.
So, you've getting a more powerful leaf blower with a better battery. But depending on the size of your yard, you may not even need the extra time because you'll get the job done faster.
Typically, when a blower has more power and a better battery, it weighs more. But this blower still weighs only 6.6 pounds, which is almost 2 pounds LESS than the G-Max. It also has a balanced feel in your hand, much like the G-Max. But the battery design makes it slightly back heavy.
There are a few extras that you might miss. There's no hook or attachment designed for storage. That means you'll need to take it apart after use and lay it down or prop up in a cupboard.
Pros:
Lightweight
70-minute battery life with 30-minute charge
Cons:
Requires assembly before every use
Might be too heavy for use over 70 consecutive minutes
Best High-End Leaf Blower: GreenWorks BPB80L2510 80V 145-MPH – 580 CFM Cordless Backpack Blower
As previously mentioned, backpack blowers tend to come in at a higher price point than hand-held blowers. The GreenWorks BPB80L2510 is no exception to this rule.
Once again, this model comes in with slightly higher specs, but they make all the difference if you require heavier use.
This model is rated at 580 CFM and has a 145 MPH air speed. It includes the speed trigger and a turbo button for a boost of power. Cruise control was also added to avoid fluctuations in speed, which should help you save battery life.
The big selling point for this model is the additional power and the backpack carry system. Adding the power adds a significant amount of weight: this is the heaviest model weighing in at 14.6 pounds. It makes the backpack carry system essential.
Keep in mind that even though this has a high rating and is a backpack blower, it's not going to replace the speed found in high-end gas-powered models because it's electric. But it is a good substitute if you're willing to make a small sacrifice on power.
Pros:
Backpack takes weight off your arms
Turbo button and cruise control
Options for saving battery life
Cons:
Doesn't replace gas backpack blower
6 pounds might feel heavy after an hour
Prices and availability are accurate as of 2021-11-26 at 13:34 CST - Details