The Best Greenworks Snowblowers Available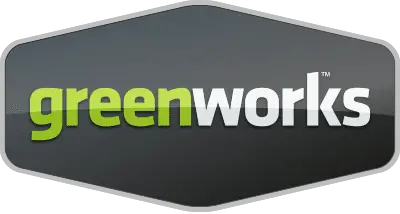 If you had to name the worst household chore, snow shoveling would probably win by a landslide. It's a pain (literally), it's uncomfortable, and for some people, it's too difficult. The best Greenworks Snowblowers out there can help to make winter's worst chore a lot more bearable. The machines scoop up and blow away snow for you so that you don't have to do any heavy lifting. Plus, they are powered by electricity, making them easier to maintain than gas-powered models.
Reviews of the Best Greenworks Snowblowers
Best Bet for Small Jobs
With a runtime of up to 30 minutes, a clearing width of 12 inches and a clearing depth of 6 inches, the GreenWorks G-MAX 40V 12-Inch Cordless Snow Shovel is just right for people who don't have a lot of space to clear and who don't get a lot of snow.
Pros
Powered by a 40V Lithium battery – Battery life depends on the amount of snow, but you can typically expect up to 30 minutes. You can also use the same battery with other products made by Greenworks.
Lightweight – The snowblower weight under 15 pounds, which is light enough for most people to use comfortably. It also has an ergonomic handle for even more comfort.
Easy start – No pull cords or waiting – the snow shovel starts with the push of a button.
Cons
Not for big jobs – Limited clearing width and depth mean this isn't the tool to use when you have a lot of snow on your hands.
Throws the snow in front – You can't adjust the direction the machine tosses the snow.
Does require some elbow grease – Since it's a power shovel, you do have to put a bit of "oomph" into using it, as it doesn't have wheels.
Best Bet for Small Jobs Close to Home
The Greenworks 8-Amp 12-inch Corded Snow Shovel is the plug-in cousin of the battery powered version. It's ideal for removing small amounts of snow from small areas when you'll be staying close to an outlet.
Pros
Corded – The cord means there's no battery to charge and that you'll have power for as long as it takes to clear away the snow.
Removes 300 inches of snow per minute – It is a lot faster than manual shoveling.
Lightweight and ergonomic
Easy to start – Just push a button.
Cons
12-inch clearing width and 6-inch clearing depth – The snow shovel is very limited in what it can do and how much snow it can remove. It might be great for those in a city or with small porches or walkways but isn't so great for those with bigger driveways.
The cord can limit travel – You aren't free to use the snow shovel anywhere, you need to be within 20 feet of an outlet or use an extension cord.
Best for Those Looking for a Gas Alternative
Maybe you need the power of a gas-powered snowblower but also want something quieter and a bit greener. While the Greenworks 13-Amp 20-inch corded Snow Thrower isn't equivalent to a gas-powered machine, it does have a lot of similarities.
Pros
Gets rid of a lot of snow – The snowblower has a clearing depth of 10 inches and a clearing width of 20 inches.
You can adjust the direction of the chute – You can rotate the chute 180 degrees so that you aren't throwing snow in the front.
Quieter and lighter than gas-powered models – You won't disturb the neighbors when you clear away snow at midnight.
Corded – There's no battery to charge.
Cons
Not ideal for wet, heavy snows – If you live in an area that regularly sees snowfalls of a foot or more, the Greenworks Snow Thrower isn't going to work for you.
Doesn't include lights – While it's quiet enough to use in the middle of the night, it doesn't have attached headlights.
Best for those Looking for a High-Powered Cordless Snowblower
The Greenworks 80V 20-inch Cordless Snow Thrower can be the option for you if you are looking for a model that's battery powered but still able to get rid of a fair amount of snow.
Pros
Has decent clearing measurements – Removes snow up to 10 inches deep and will cover an area 20 inches wide.
Battery lasts for up to 45 minutes – You'll be able to cover a decent amount of ground before switching out the battery or taking a charging break.
Includes lights – The cordless model has LED lights on the front so that it's easier to see where you're going in the dark.
Batteries charge quickly – Batteries charge fully in 30 minutes.
Cons
Isn't going to measure up to gas – If lots of power is what you need, a battery-powered snow thrower isn't going to cut it. The Snow Thrower will struggle with heavy and wet snow or in deep snow.
What are the Benefits of an Electric Snowblower?
Gas-powered snowblowers might be pretty powerful, able to pick up and toss snow great distances, but they have several drawbacks. The most significant drawback of using a gas-powered snowblower is that the machine needs gasoline and oil. There are a few problems with needing gas and oil. For one thing, fuel can get pretty pricey, depending on supply and demand and the cost of a barrel of oil. For another thing, gas-powered snowblowers need a fair amount of maintenance each year.
You'll need to check up on the oil and gas when you take the machine out for the first time in the season. Before you pack it away at the beginning of spring or whenever the threat of snow is gone, you'll need to clean it up and winterize it for a few months of non-use. (Zing!)
Another huge issue with using a gas-powered machine is the adverse effect it can have on the environment. Even though motors are much cleaner-burning these days than they were decades ago, you're still pumping out carbon and other pollutants every time you power up the old gas snowblower. Plus, gas and oil aren't renewable resources, so once they are gone, that's it for the planet.
In contrast, an electric snowblower is considerably more eco-friendly. It is also less likely to contribute to noise pollution in an area since it runs much quieter than its gas-powered relatives.
Corded vs. Cordless
Some people are quick to point out that a big disadvantage when using an electric snowblower is that you need to plug that machine into an outlet. That's fine if you're clearing off a patio, deck or porch and are within a few feet of a house or an exterior outlet.
But what about if you need to clear the sidewalk at the end of a driveway or need to clear the bottom of your driveway, and the cord won't reach? You can use an extension cord, sure, but doing so can create its own set of problems.
Cordless models, which are powered by a battery, solve some of the problems presented by electric snowblowers.
But then they have their own set of issues. One big concern is that they tend to have even less power and strength than an electric, corded snowblower. Another issue is that you'll need to charge the battery between uses, which means that you can find yourself with a dead battery in the middle of a snowstorm.
Battery-powered snowblowers might not produce the exhaust and carbon produced by gas-powered models, but they aren't necessarily the greenest option out there. Getting the materials for the battery requires mining, which has its own set of ecological considerations.
Will an Electric Snowblower Work for Everyone?
While an electric snowblower is the right pick for many, it's not right for everyone. Here are a few things that might make you reconsider an electric model:
The amount of snow you typically get. If your area's idea of a "snowstorm" is a light dusting of just a few inches, an electric snowblower will most likely meet your needs. But if you regularly see snowfalls of a foot or more or if the snow you get is wet and heavy, you'll become pretty frustrated with the lower power of an electric model pretty quickly.
The size of the area you need to clear. Many gas-powered machines can clear many pounds of snow and wide areas of snow quickly. If you have a driveway that holds multiple cars, you're going to want a gas-powered snowblower. But if you live in the city and just need to clear a few feet of sidewalk in front of your house, an electric or cordless model should be sufficient.
The incline of the area you're clearing. Electric snowblowers typically don't have the power to make it up and remove snow from steep inclines. They're best suited for flat areas.
Features to Look for in an Electric Snowblower
Here are a few features to pay attention to when choosing an electric snowblower and what they mean for you.
Lights – Although not a total must-have, lights do make it much easier to use a snowblower at night.
Voltage – The higher the voltage, the higher the power.
Clearing Width and Depth – Width refers to the size of the path a snowblower can clear while depth refers to how deep the snow can be.
Cord length – Only an issue with corded machines. The longer the cord, the farther you can go, but also the higher the risk of it getting caught or tangled.
Battery life – Only a concern with cordless models. How long will a charge last and how long will it take to charge up your snowblower fully?
Stay Safe While Using Your Snowblower
Snow removal isn't exactly the safest activity. Shoveling snow can put you at risk for heart attacks and back and shoulder pain. (Harvard) Using a snowblower might reduce some of the physical strain and exertion associated with snow removal, but it also brings along its own set of problems.
Here's what you can do to keep yourself and your family safe while snowblowing:
Only use the machine on flat, smooth surfaces. You don't want the snowblower to pick up and shoot out pieces of gravel or other debris. Using a low-powered electric snowblower on a steep incline is going to put extra strain on your body.
Keep kids and pets out of the way. Snowblowing is a one-person job. You don't want kids, pets or other living creatures around while you work, just in case the snowblower picks up and spits out something other than snow.
Keep an eye on the cord. You don't want to run it over, nor do you want to drag it through puddles. Water and electricity don't mix, and when you're removing snow, you're dealing with a lot of water.
Turn the machine off and unplug it before doing any maintenance. If you think your snowblower is clogged, don't stick your hands into it before you completely power it down.
If saving the environment and your back are essential to you, then a Greenworks snowblower can be a good investment. Just make sure to choose one that meets your needs based on how much snow you get and the size of the area you need to clear.
Prices and availability are accurate as of 2021-11-26 at 13:15 CST - Details